Autorid
Webshot  Pirjo, LK forum
Translation Liis
Estonian text posted 08.05.2018
Image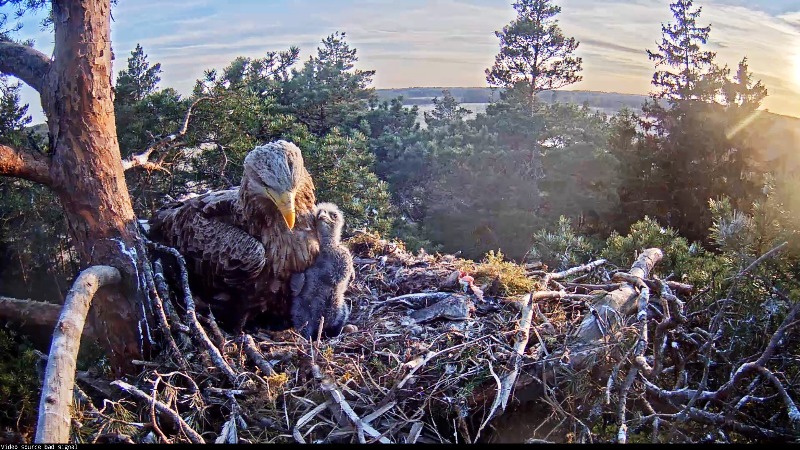 Body
"Look, Mum, how big I am"
White-tailed eagle      Merikotkas        Haliaeëtus albicilla  
The weeks in spring pass by as if flying – so much around is worth noting.
Nest life in the eagle family goes on. The eaglet proves that who eats, grows. Part of the fish that male Sulev brings to the nest in great amounts simply had to be covered over when the warm weather arrived. The large numbers of bluebottle flies that we also see in the webcam are not becoming fewer.
In the lower image we can see for comparison how the eaglet has developed in a week.
Webshot  Sova, LK forum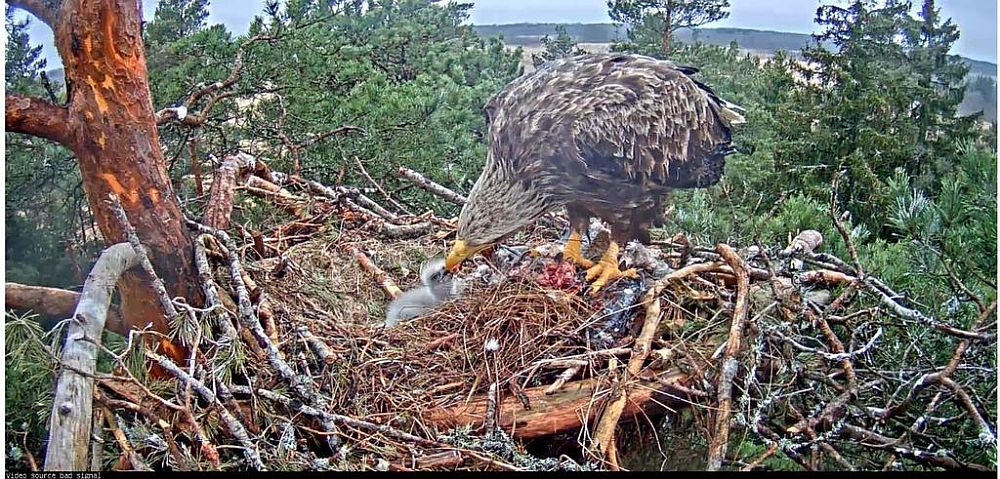 As reminder an image from one week ago, on May 1. The chick hatched on April 24.