Autorid
Webshot  Seira, LK forum
Translation Liis
Estonian text posted 10.05.2018
Image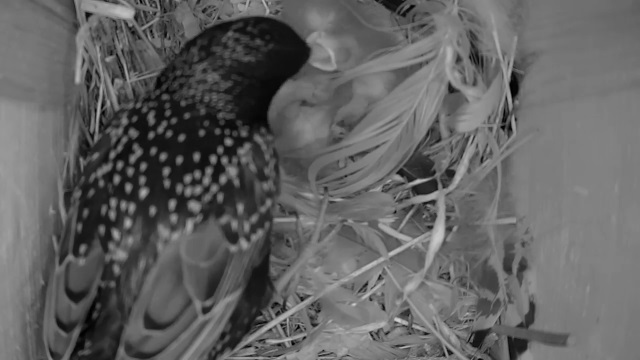 Body
Early morning feeding
Starling    Kuldnokk        Sturnus vulgaris     
Yesterday evening the busy female bird allowed us glimpses of what seemed like a fifth hatched starling chick...
By early morning all six starling chicks were in the nest, the egg shells were tidied out of the nest box and are lying about somewhere on the ground nearby – the starlings do not hide the hatching of their chicks.
Of course the behaviour of the adults has changed, for a couple of weeks the starling song will fall silent. Both adults take part busily with feeding the chicks with insects and other suitable edibles. Around the nest warning calls are let out in case of any suspicious movement.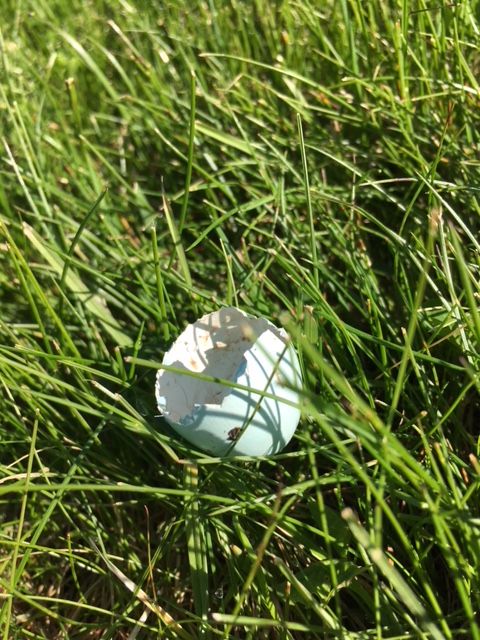 Birth day of the starling chicks. Mobile photo Kristel Vilbaste