Autorid
Screenshot  Seira, LK forum
Translation Liis
Estonian text posted 16.05.2018
Image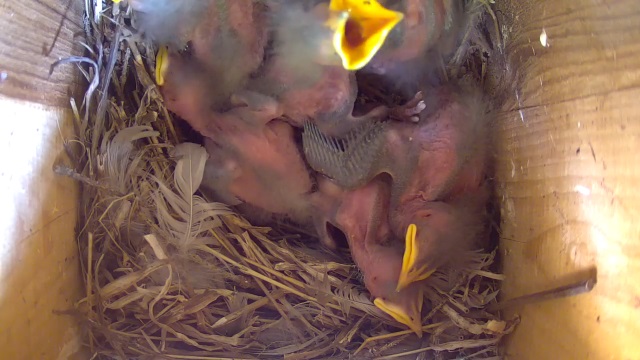 Body
Starling        Kuldnokk        Sturnus vulgaris
As of today the starling chicks that hatched two days later also became one week old.
The development of the six chicks in a week looks remarkable but the pressure on the diligent  adults grows – ever more food is needed.
When can we then expect the fledging of the chicks? Realistically at one week old but with luck it might be a few days earlier …
Let us keep an eye on events.