Autorid
Screenshots Maggy, LK forum
Translation Liis
Estonian text posted 22.05.2018
Image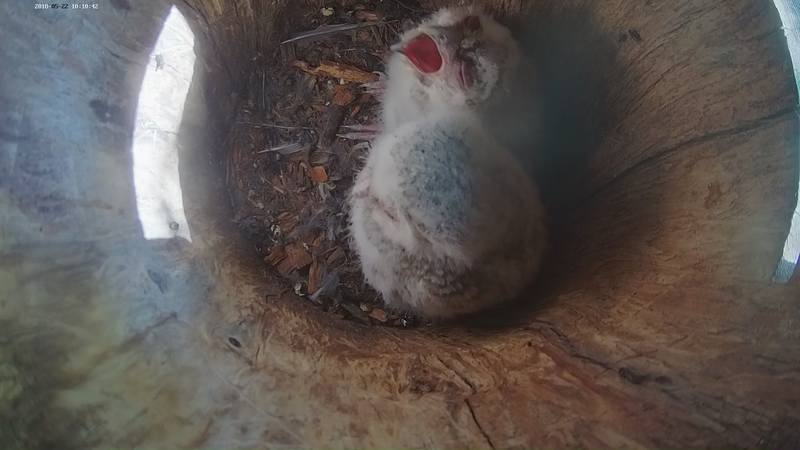 Body
The larger owl chick begs for food
Tawny owl         Kodukakk         Strix aluco
The weeks pass quickly.
It is not easy with food for the owl family but female Klaara does her best  – catching passerines, seldom the staple food of owls this year, small rodents, moles, frogs, earthworms but also bats.
Until now the owl family has managed. We can follow their nest life for up to two more weeks. At about five weeks but often earlier too the chicks start to press out of the nest but until then there is still time left.
A week ago we looked like this