Autorid
Video summary by Jassi, LK forum
Translation Liis
Estonian text posted 31.05.2018
Body
Starling        Kuldnokk        Sturnus vulgaris 
Before noon the last young starling left the nest box, and none of the six chicks returned in the evening to spend the night there.
Good Luck To You, Starlings-to-be!
We thank our project  partners, the LK forum members, who recorded the events in the nest and of course all interested viewers.
Although starlings are well-known birds fundamental studies of them have not been made in Europe.
Good that we could follow the events including the leaving of the birds from the nestbox!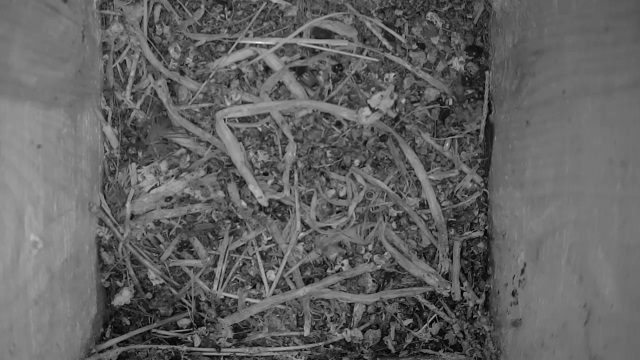 The empty nest box looks somehow unfamiliar. Screenshot  Seira, LK forum