Autorid
Screenshot  Lussi, LK forum
Translation Liis
Estonian text posted 08.06.2018
Image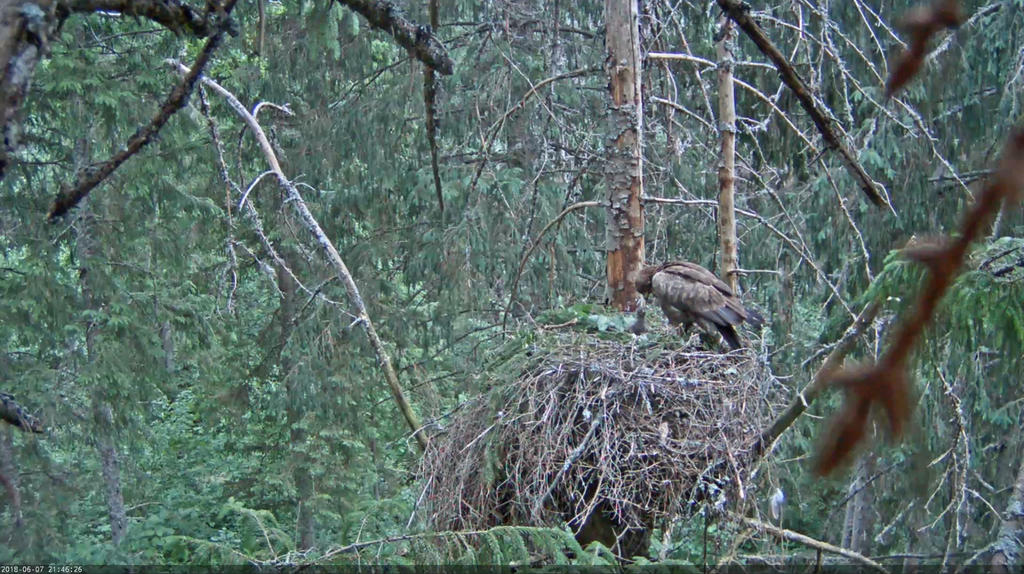 Body
Mother Tiiu feeds the eagle-to-be  
Greater spotted eagle       Suur-konnakotkas       Clanga clanga
So the eagle chick has become one week old in the forest.
The nest life of rare greater spotted eagles Tiiu and Tõnn proceeds in the peaceful silence of the forest.
Male Tõnn started to breed in Estonia in 2016, and probably for the first time – not until his ninth year of age, that is, surprisingly late. However, there is little information about greater spotted eagles because of the rarity of the species.
An international community of viewers has been following the movements of Tõnn already for several years: LINK
As a background it is worthwhile to read the interview with Urmas Sellis: LINK (in Estonian, from magazine Loodusesõber 2010)