Autorid
Video recorded by  Mogga, LK forum
Translation Liis
Estonian text posted 11.06.2018 
June 10th, early morning
Body
Osprey         Kalakotkas        Pandion haliaetus
Some small adjustments must be made in the hatching timeline of the osprey chicks.
We saw the hatching of the first osprey chick in the nest of Irma and Ivo on June 4. The new generation was increased by the next chick that hatched on June 6th.
The third osprey chick however hatched late in the evening of June 8th, not two days earlier as was written in a  previous news story. Being at field work and looking at a stuttering web camera image in the mobile even worse mistakes may come about. I hope that our readers will forgive us …. The osprey chicks hatch in the order that the eggs are laid.
Those who follow the nest life of the ospreys will notice that life for the smaller eagles is much more restless and noisier too
Screenshot  Sappheira, LK forum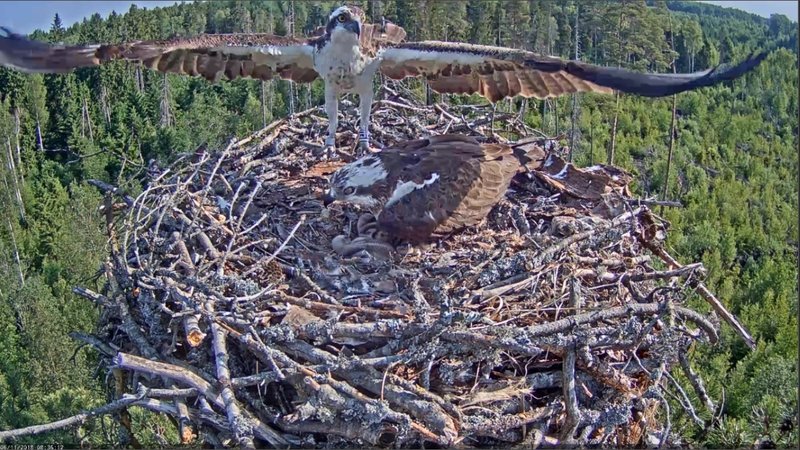 Family portrait from this morning when the first one to have hatched became one week old