Autorid
Screenshot from webcam  Sapheira, LK forum
Translation Liis
Estonian text posted 27.06.2018
Image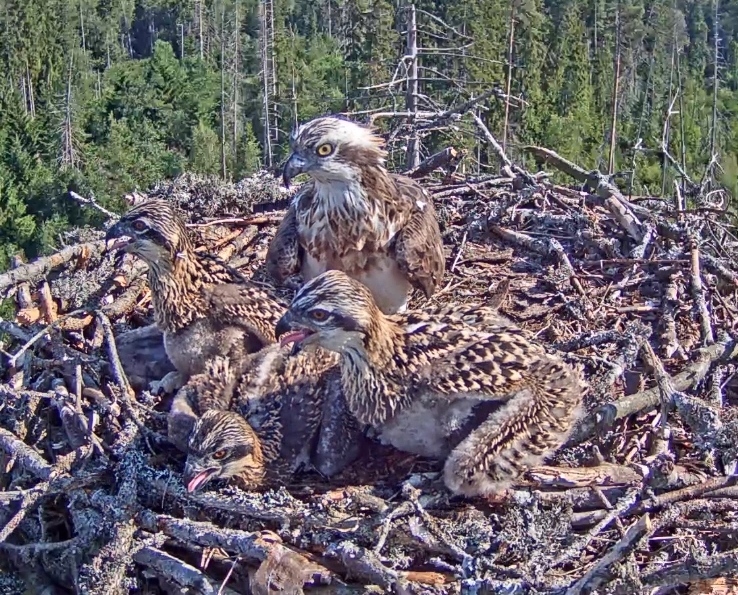 Body
Osprey           Kalakotkas      Pandion haliaetus
In the banner of Looduskalender's opening page the osprey camera image shows as a "grey" window. Click confidently, the camera works – the defect will be eliminated.
The age difference between the oldest and youngest osprey chick is 4 days: the chicks hatched on July 4th, 6th and 8th respectively and the difference in size is visible to an observant watcher.
The chicks will be able to fly in about a month.
On their own at home in the evening. Video recorded by  Mogga, LK forum