Autorid
Photos by  Peep Käspre
Translation Liis
Estonian text posted 06.07.2018
Image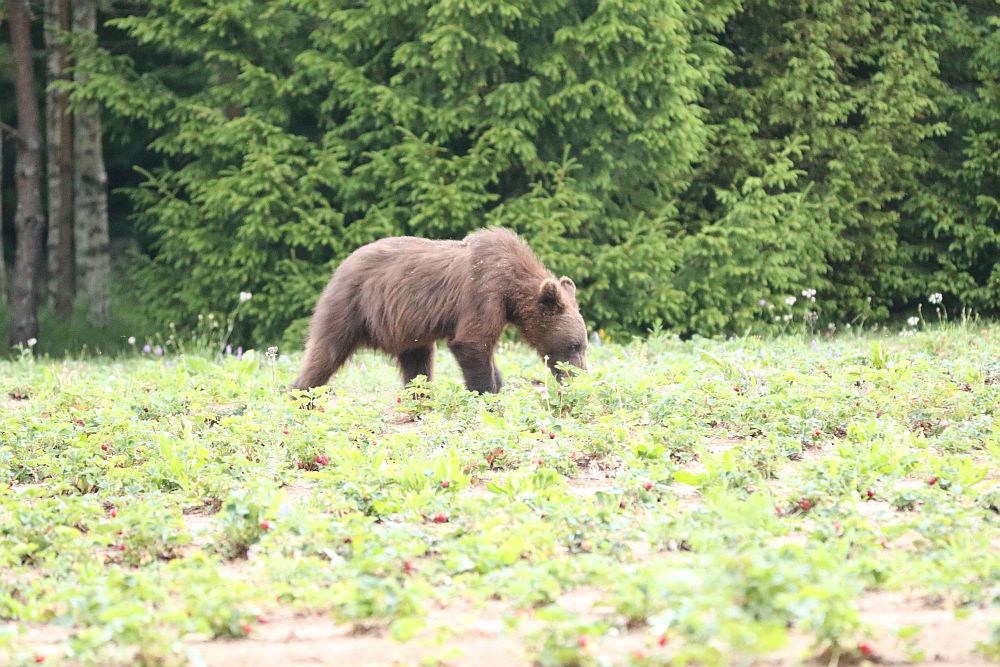 Body
Male bear in strawberry field
Brown bear        Karu or pruunkaru        Ursus arctos
The heat period of bears ended with the beginning of July and of course the spent energy reserves must be restored.
In West Virumaa an adult male bear, slimmed down in the heat period, goes restoring itself in the small strawberry fields set up at the verges of the forest, and this with a time table: in the mornings at 5.30 and in the evenings at 22.30. In three-quarters of an hour its strawberry appetite is satisfied  …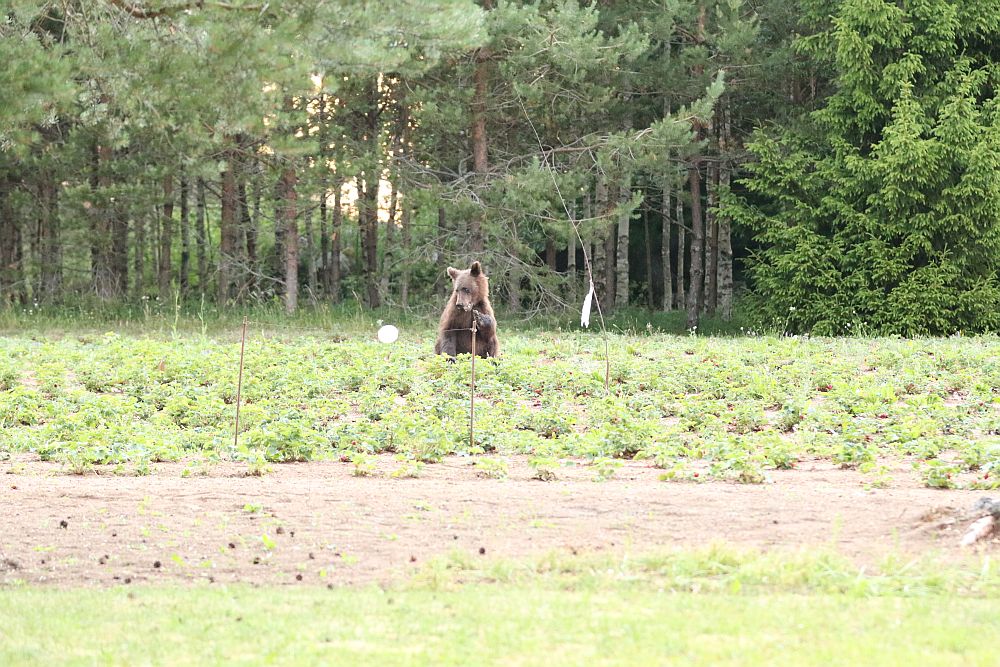 The large animal is not much disturbed by the cloth scarecrow arrangement
It comes already quite bravely on to the field; at the verge of the forest it checks whether the site is "clean". But that is not all - in addition to the adult male, with a shoulder height of about a metre, comes at a respectful distance in his tracks in about a couple of  hours a young bear, probably one and a half year old that has become independent. Of course from the older male knowledge about feeding places and else too can be learned.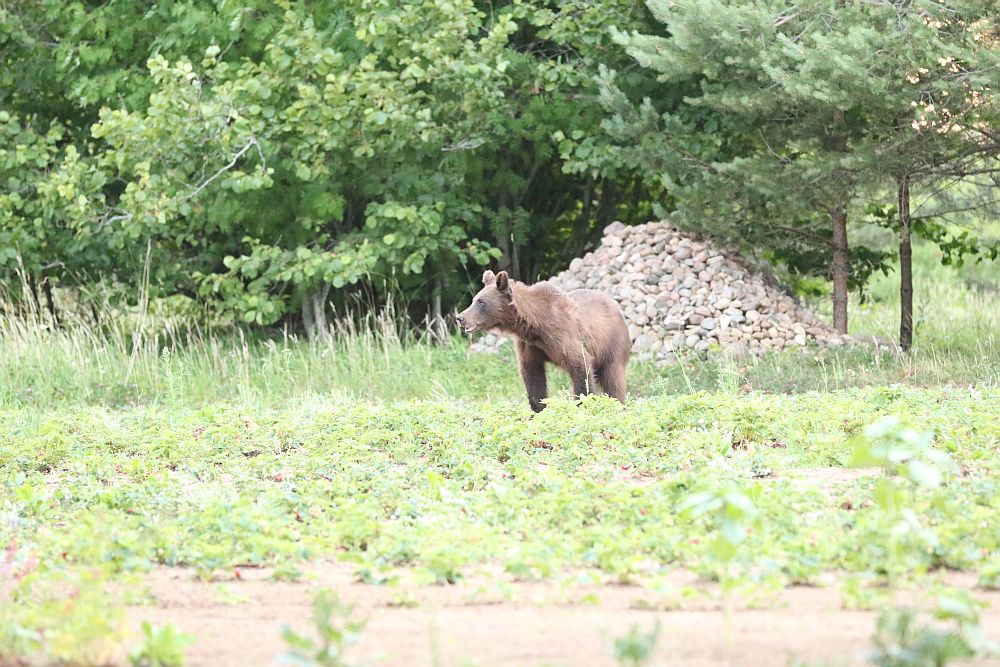 The surroundings were checked once more from the field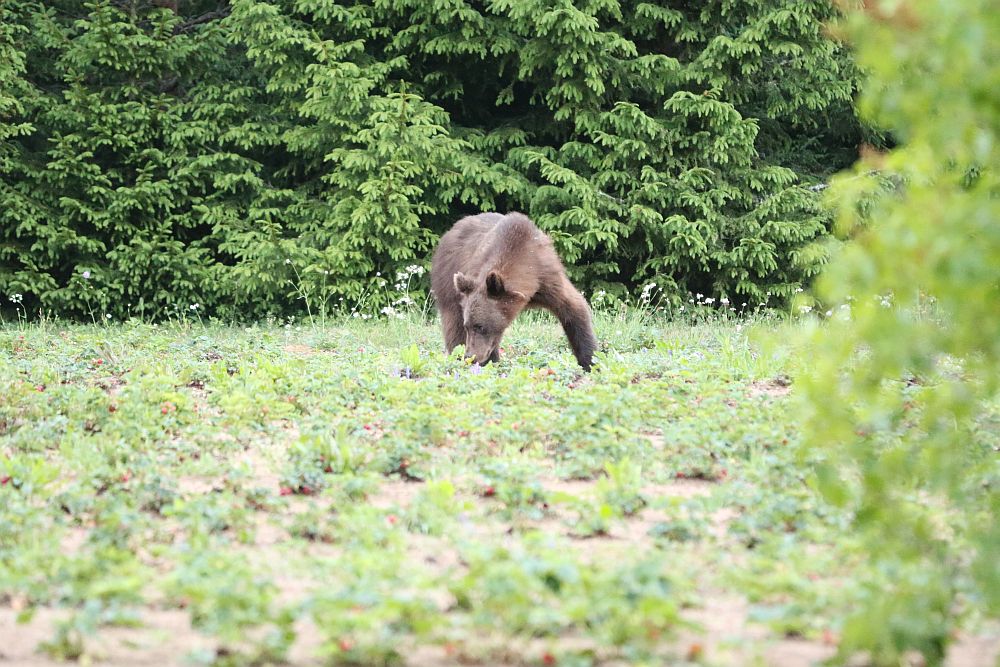 Tastes good, and why should it not