Autorid
Video recorded by  Liz, LK forum
Translation Liis

Estonian text posted 14.07.2018
Storklets being brought back to nest
Body
Black stork         Must-toonekurg         Ciconia nigra

 
Today the storklets got transmitters on their backs and rings on their legs. Urmas Sellis together with other bird people undertook the task and not in the nest but under it – the procedure took some time. In daytime the adults are hunting for food and there is a smaller risk for the birdmen to "get caught" by the adults.
The visible leg ring numbers of the storklets are  7163, 7161 and 7162. DNA analysis of the feathers of the storklets will provide an answer about their sex.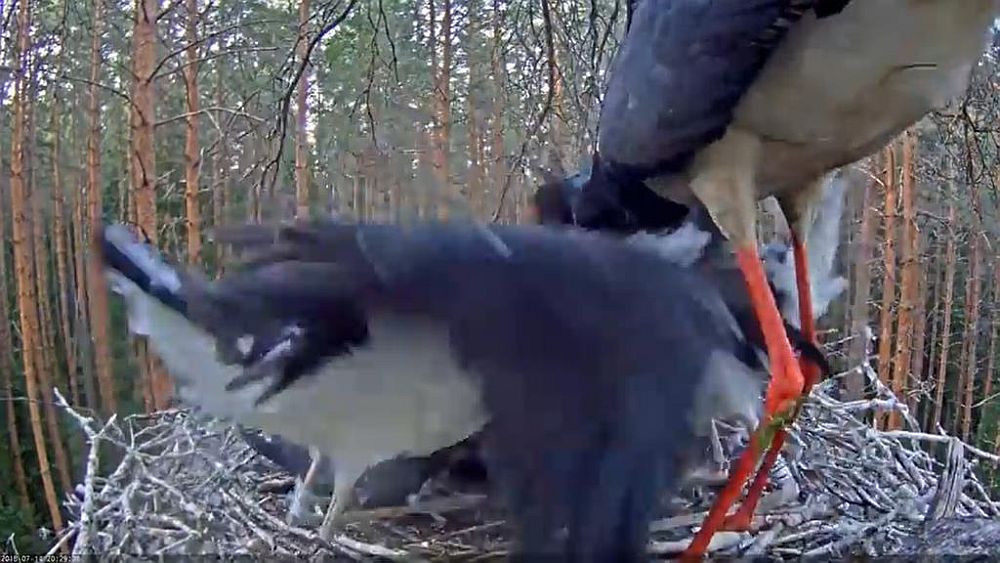 In the evening at 8.30 mother Kati came to feed the storklets; there was the usual fight for the food – which means that the whole enterprise had been successful. The evening passed peacefully for the storklets.