Autorid
Screenshot from webcam  UteL, LK forum
English translation Liis
Estonian text posted 04.08.2018
Image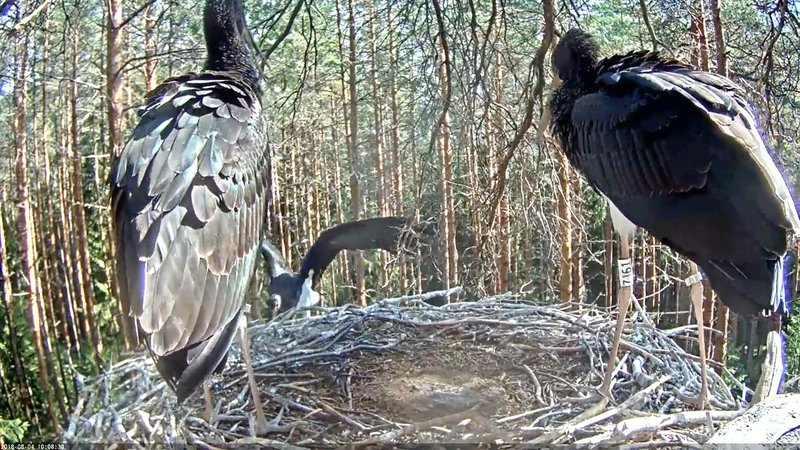 Body
Near the nest flying exercises go on in daytime too
¨Black stork      Must-toonekurg       Ciconia nigra
Female Kati has not been seen since the beginning of August but so quietly the departure of the black stork females proceeds.
Hunger is what sets the young birds in action because the couple of feedings in a day by male Karl is no longer enough for youths grown big. They have to start acting and occupying themselves as their instincts tell them.
Soon the nest should become empty in the night too as the young birds grow braver and the neighbourhood more familiar. So their orientation capacity is also developed.