Autorid
Text  Ivar Ojaste
Images  Aivar Leito
English translation Liis
Estonian text posted 08.10. 2018
Image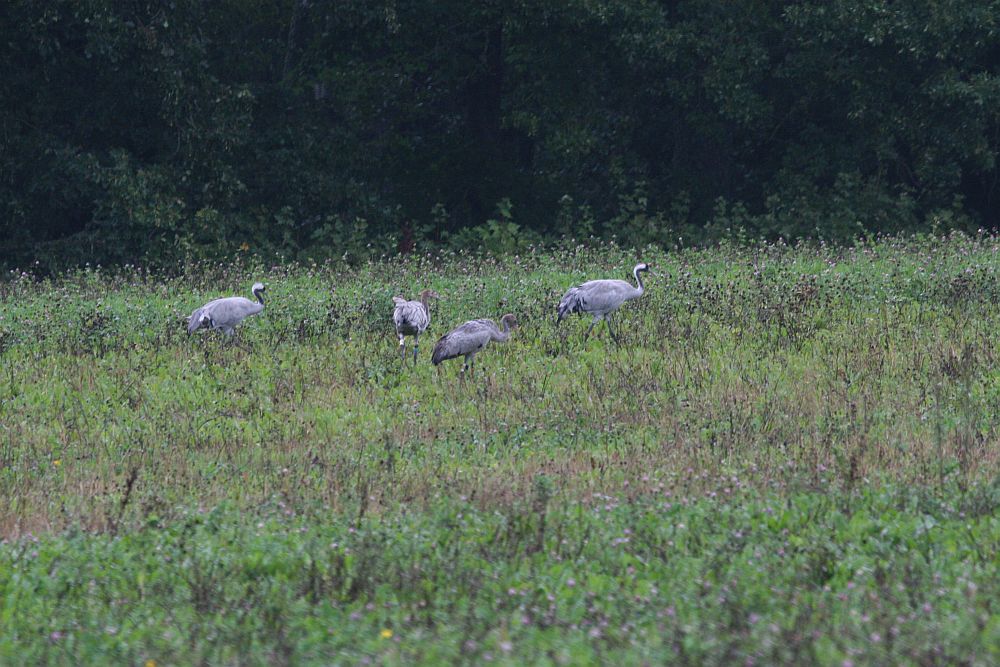 Body
Cranes  "Soits 1"and  "Soits 2" left their home in  Elistvere on September 18th, and at the moment are staying in the Hortobagy National Park in East Hungary
Dear Friends,
During their autumn migration the 9 cranes, ringed and wearing satellite transmitters on the initiative of Aivar Leito who recently left us, have reached Germany, Poland and Hungary.
Near the town of Anklam in north-eastern Germany crane "Paslepa" from Noarootsi in Läänemaa (ringed in 2017) already stays since some time. Cranes "Loode" (ringed in 2017 in Sõrve in Saaremaa) and "Uko" (ringed in 2017 in Vooremaa in Eastern Estonia) stay in western Poland at the moment.
Last autumn crane "Uko" used the Central European migratory route of cranes, spending the previous winter in Tunisia. This time however he has gone along with companions who are wintering in Western Europe. Whether  "Uko" will fly to a wintering area in France or Spain we will know at the end of October or in November.
Crane "Paslepa" spent the previous winter, 2017/2018, in north-eastern France and crane "Loode" in Spain in the Extremadura area.
All the other six cranes from Estonia, "Ahja 5" and  "Ivar" (marked in 2016), "Aivar" and  "Hauka 3" (marked in 2017) and "Soits 1" and "Soits 2" (marked in 2018) stay in eastern Hungary in the Hortobagy National Park. Although they arrived there at different times they all met for a couple of nights at the Hortobagy fish ponds where one of the largest overnight quarters of cranes is located (maximum counts up to 40 000 cranes).
At the moment our cranes have already drifted somewhat apart and found the best stopping and overnight places in different wetland areas but still within the borders of the National Park. But where one or the other will stay for winter or fly to will not be clear until maybe in November – December since the Hungarian cornfields offer the birds pleasant bellyfuls for a long time.
Crane "Ahja 5" surprised us in the autumn of 2016 by flying (evidently still together with the parents) from here across the Mediterranean to Libya and from there across the Sahara desert to the wintering area in Ethiopia. Such a migration route was previously wholly unknown to the scientific community.
The migration paths of the Estonian satellite birds can be followed on the website: http://birdmap.5dvision.ee.