Autorid
Text and images Tiit Hunt, www.rmk.ee
English translation Liis
Estonian text posted 12.11.2018
Body
The choice of location for the jackal camera has really been successful. Not a single day has passed as yet without jackals in camera view. It seems that the camera is at a path of the jackals that they patrol several times a day. As soon as the jackals disappear out of sight the foxes are there and the other way about; so they alternate in the darkness. Small morsels behind the rock attracts them and makes them stay around a little longer here.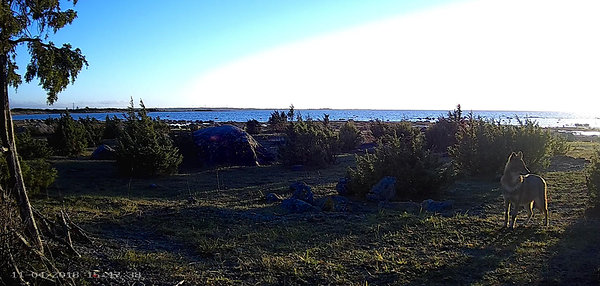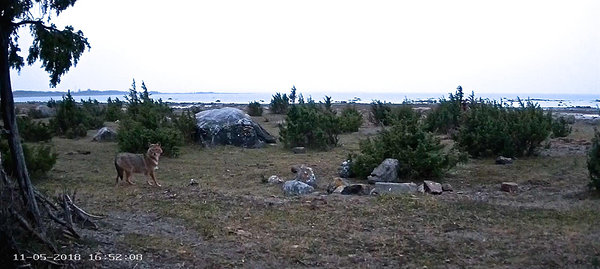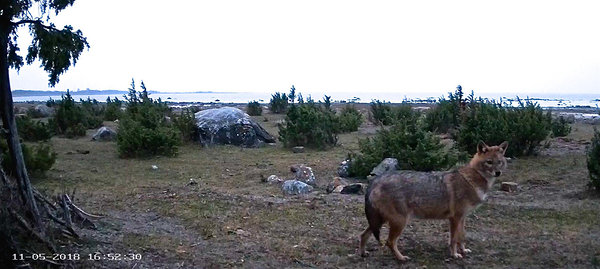 From the experiences of  a couple of weeks it seems that the jackals start their patrolling at this time of the year a little before  16.00 and end the "night watch" at about six in the morning. One windless night the jackals were in camera view sniffing or simply trotted past it seven times and the foxes five times.
At dawn the magpies arrive as the first birds, half an hour later crows, even later a raven and sometimes a fox..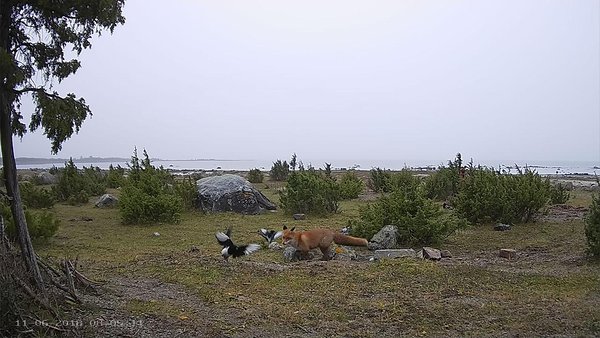 The two local white-tailed eagles have not yet landed on the large rock.