Autorid
Video recorded and saved by  Ahto Täpsi
English translation Liis
Estonian text  posted 02.02.2019
Body
Roe deer          Metskits or kaber         Capreolus capreolus
The snow cover is thick and has become layered from the intermediate thaws;  layers of ice have remained in the snow. The snowfall and thaw at the weekend do not make the life of roe deer easier. The ice layers already damage their legs. It takes time and energy to get to the food and a sleeping place for the night must be dug out down to the ground – otherwise the deer may get pneumonia.
They only go deeper into the forest in case of major snowfalls; otherwise they remain near the feeding places.
2010 and the subsequent severe winters reduced the number of our roe deer significantly to about fifty thousand individuals but due to this the population became stronger: only the healthiest and strongest animals survived.
In the following mild winters the number has increased significantly; however speculations about numbers are not meaningful since for the roe deer this winter will not be an easy one.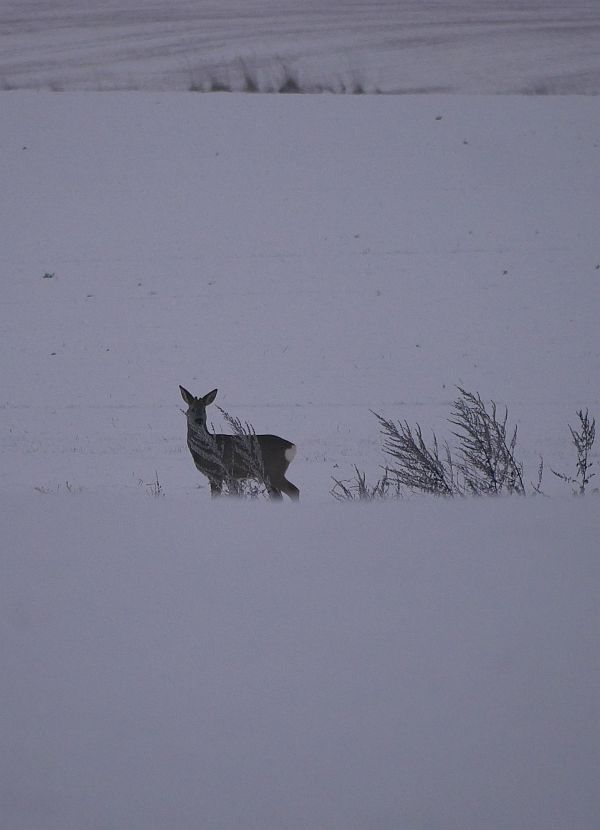 Thickness of snow cover (cm)  02.02.2018 at 08.00 EET