Autorid
Photos  Peep Käspre and Vello Keppart
English translation Liis
Estonian text posted 06.02.2019
Image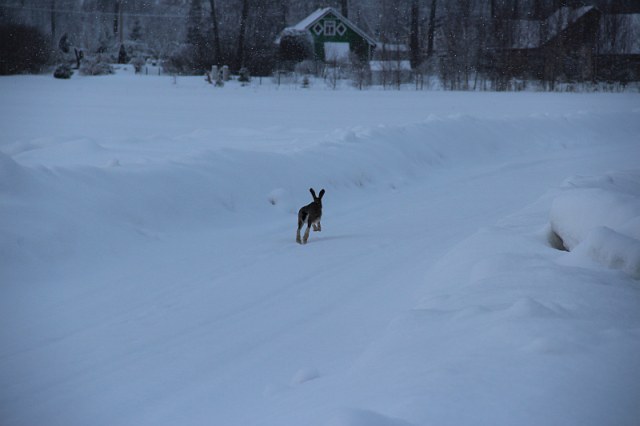 Body
Brown hare; European hare     Halljänes      Lepus europaeus
The season has arrived when the brown hares begin to take an interest in the fruit trees in gardens. The thaw created a new and load-bearing layer on the snow that is covered by a fresh snow layer – all traces of activities nicely visible.
Already from November the brown hares wear their winter fur that has a large number of different colour variations. It is a fur with a dense undercoat.  With its greyer shade in winter it does not offer much protective colouring.
From folk traditions it is known that brown hares, the ones whose fur does not go white in winter, have been present in Estonia since the 16th century. The mountain hare (Lepus timidus), the wild indigenous species that is a forest inhabitant, has white fur in the winter and the soles of its paws are fur-covered in winter.
The brown hares begin to move around in the evening dusk on fields and pastures where open space is visible. In daytime the hares  - that prefer a hidden existence - rest. On moving around they rely on their good hearing and fast feet. The number of our hares is at a low level since years but at present we meet the animals as well as tracks of their activities more often. The brown hares are not really small creatures: body length on average is about 60 centimetres, in addition the ten centimetres of tail stump; weight from three to five kilos.
The matings of the fertile brown hares start  already in the second half of February; three to four males may then be running after one female. Fights between the males are quite common. From these  both scarred faces and torn furs result …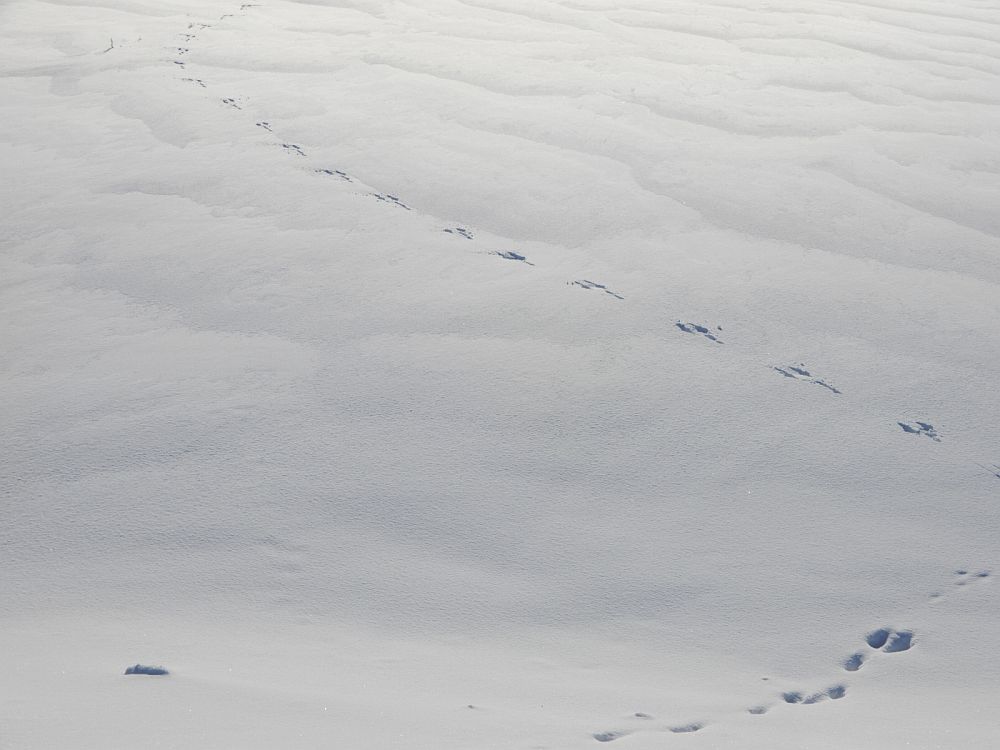 A hare does not sink down in deep snow