Body
The Nordic winter is a harsh challenge not only for birds but also for mammals. Some bats fly to spend winter in warmer parts of Europe, others stay to hibernate at home. Bears, badgers, raccoon dogs, dormice, birch mice and hedgehogs also hibernate. Many quadrupeds however remain to face  hunger and cold and so do not even shy off from the dangerous proximity of humans when  searching for food and shelter. Smaller mammals – for  instance some rodents - also visit the birdfeeders.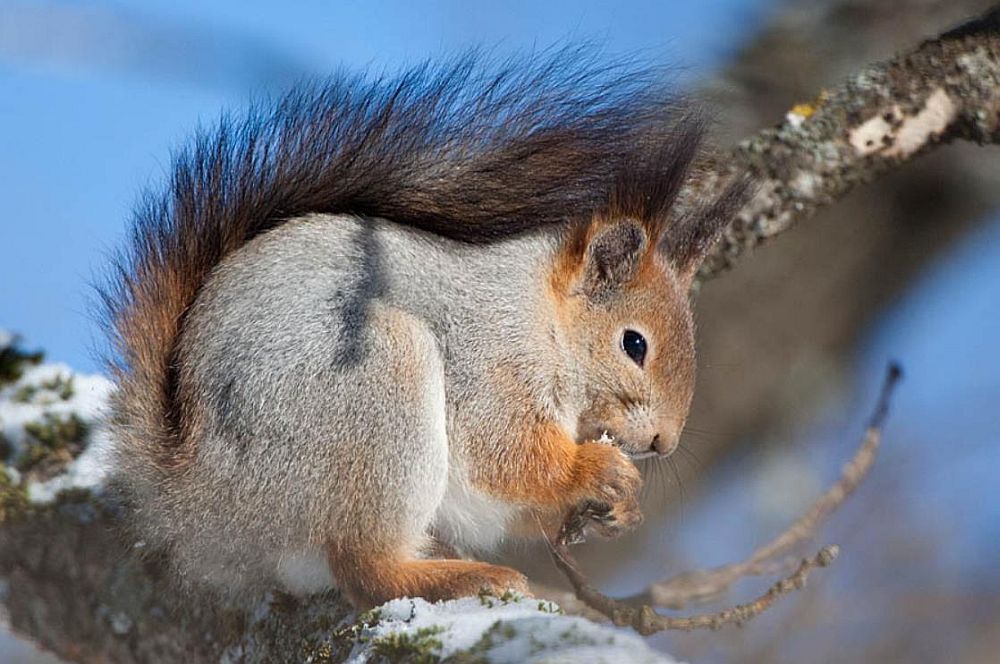 Squirrel / Photo:  Arne Ader (www.loodusemees.ee)
The feeding places for birds attract omnivorous rodents living near humans. Born acrobats such as the squirrel (Sciurus vulgaris), black rat or house rat (Rattus rattus) and yellow-necked mouse (Apodemus flavicollis) have all the requirements to get at the birdfeeders. Other aspirants on the bird food  – the brown or street rat (Rattus norvegicus), striped field mouse (Apodemus agrarius), house mouse (Mus musculus) and bank vole (Myodes glareolus) – are also good climbers but not quite as skilled as the previous trio. At a well hung birdfeeder they have to be content with bits of spilled food.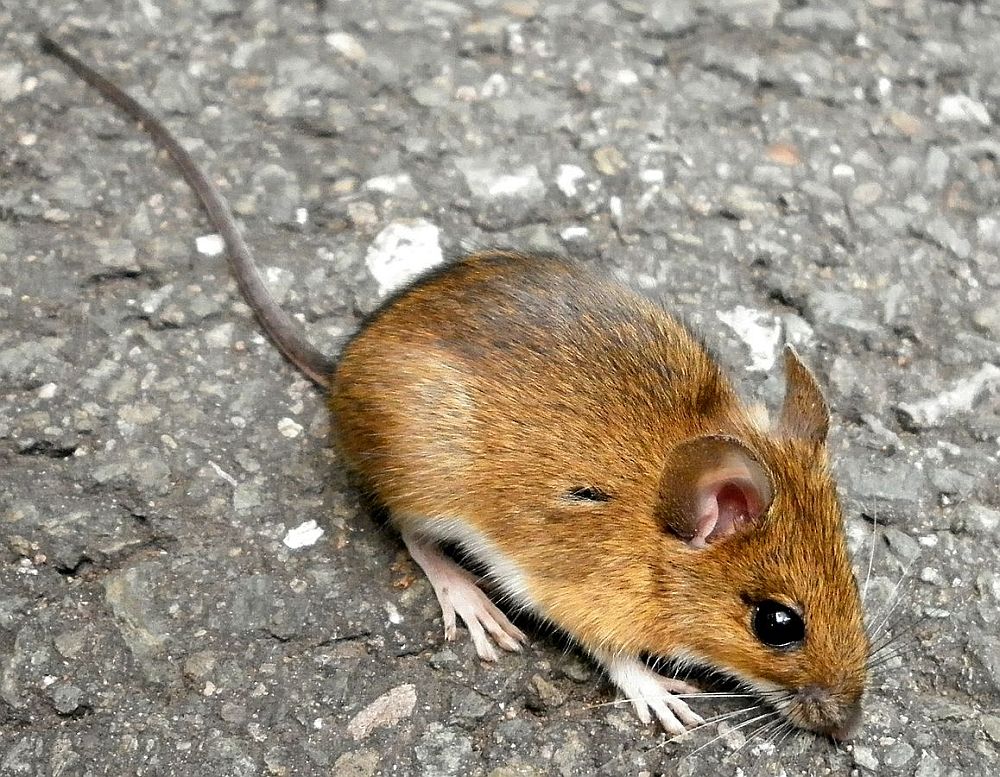 Yellow-necked mouse / foto: Vojtěch Dostál (wikimedia commons)
Unlike birds, the rodents visiting the birdfeeders are mostly active at night which means that people may not see them. The squirrel is an exception, it is busy in the daylight period. Compared to our other rodents near houses the squirrel has one great advantage it is a favourite of people and for some a more anticipated birdfeeder visitor than the birds themselves.
Andrei Miljutin, zooloog, Curator of Tartu Ülikooli loodusmuuseumi zooloogiakogude kuraator, andrei.miljutin/at/ut.ee