Autorid
Videos recorded by Shanta, LK forum
English translation Liis
 
Estonian text  posted 22.01.2019
Klaus treats Klaara to a prey. Klaara returned early to the nest in the evening
Body
Tawny owl         Kodukakk         Strix aluco

 
In the evening tawny owl life started as usual with Klaara flying out from the nest hollow but within an hour she was back. We could guess that there would be an addition to the eggs. As a a well-behaved hunter Klaus shared the prey with Klaara which the video cut shows.
We got evidence of the new egg at a quarter past one in the night although Klaara left the eggs uncovered only for about twenty minutes.
Let us make a temporary summary: until now the eggs have been laid at intervals of three days, on March 16, 19 and 22. Now we can only guess from Klaara's behaviour if the incubation of the eggs has started?
At about five o'clock in the morning Klaara again left the nest, as in the night only for some twenty minutes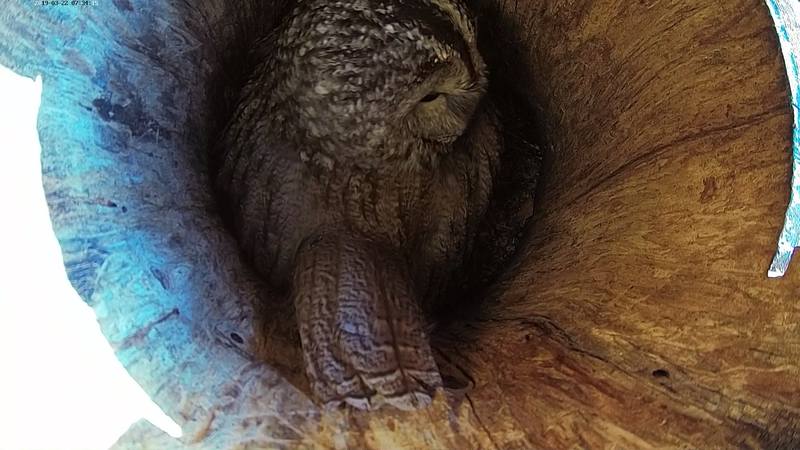 Klaara at sunrise in the nest. Screenshot from the nest camera by Maggy, LK forum