Autorid
Screencap from webcam  Maggy, LK forum
English translation Liis
Estonian text posted 28.03.2019
Image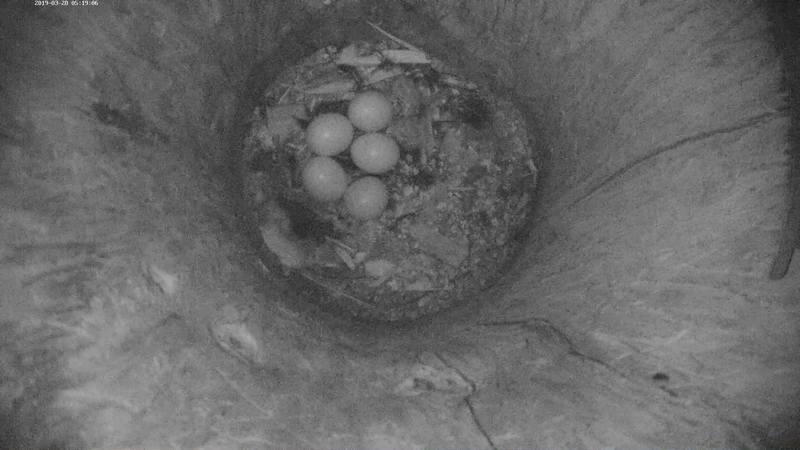 Body
Already in early morning light, at 05.19, Klaara left the nest for a moment and we could see that there were five eggs in the nest hollow
Tawny owl      Kodukakk        Strix aluco
Accordingly the dates of the egg-layings have been: March 16th, 19th, 22nd, 24th and 28th.
The tawny owls are cavity nesters and their eggs are white. The eggs of birds with open nests need protective colouring.

Ornithologists have measured tawny owl eggs: the average dimensions of the round-looking eggs are about 47 x 40 mm.