Autorid
Information from  Tiit Hunt, www.rmk.ee
English translation Liis
Estonian text posted 30.03.2019
Body
The sixth season of the red deer web camera is coming to an end. At the end of February five years ago we were first able to observe the doings of the deer in Saaremaa in real time via the web camera. Yes, indeed time flies, runs, ticks away … it doesn't dawdle  …
In the video records of the last few days we can see that in the second week of spring one deer bull already has six new furry antler tines while others are bare-headed and many still have their antlers firmly on their heads. 
It seems that during the shedding of the antlers confusion may come about between stags still wearing antlers and those that have just shed their pride. I have noticed that precisely when such animals come close to each other there will often be a standing fray. Probably there is a moment in this situation when neither of the bulls understands its position in the flock.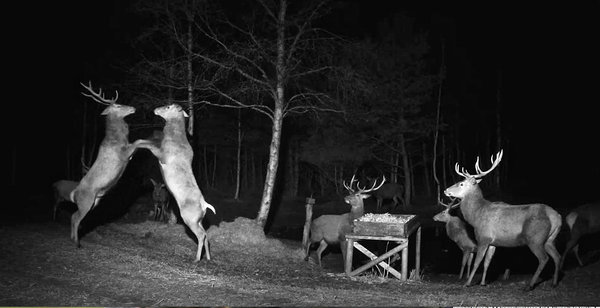 During the tidying up of the antlers on the deer camera site and its immediate surroundings a dozen antlers have already been collected and  some more may well have slipped out through a "back door".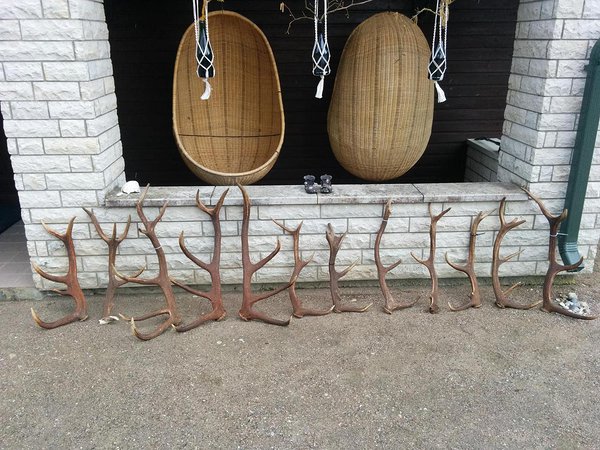 This Tuesday, April 2nd at 12 o'clock, the red deer will definitely not be present at the feeding ground. Instead at this time men will come to talk about the activities behind the camera from the "kitchen aspect" and of course also about the deer themselves. So watch the deer camera, and do so on Tuesday at noon too.
After this the camera setup will move to the mainland, to the shore of the Penijõgi and there we can already follow the doings of the Animal of the Year, the beaver, and listen to the calls of the migrating and the local birds.