Autorid
Video recorded by  Gavril, LK forum
Estonian text posted 21.04.2019
English translation Liis
Body
Osprey       Kalakotkas     Pandion haliaetus
Yesterday evening the female laid the first egg into the nest.
This osprey nest has not been used for  breeding for some years. We  may have to do with a wholly new osprey pair and with a female laying eggs for the first time.
In the video we see the osprey pair together. The smaller male flies up from the nest and when he arrives back  with a pine branch we also see for a moment the egg of the young female with its multicoloured shell.
Screencap from webcam  Mogga, LK forum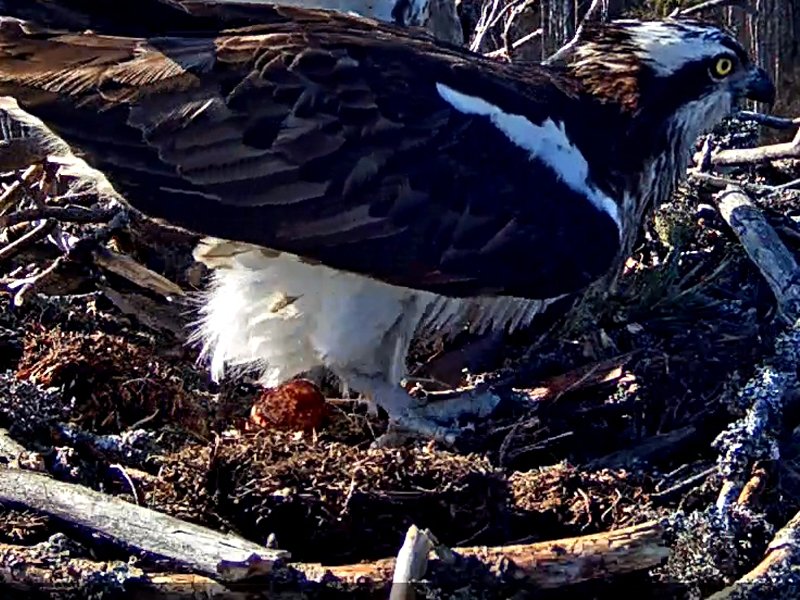 Osprey eggs have a protective colouring