Autorid
Transmission provided by  EENet
Introduction and illustrations Tiit Hunt, www.rmk.ee
Estonian text posted 26.05.2019
Body
Direct stream | News | Forum
Stream for mobile devices if the above does not work: iPhone, iPad, Android. VLC
For older computers : Flash Player
In addition to the camera at the Penijõgi for observing beavers we have installed another beaver camera  at the Ura River located in the Kilingi-Nõmme hunting area at the bank of a pond connected to a brook,.
Surveillance of beaver habitats  in two locations with quite different conditions will certainly provide a more  varied view of the doings and behaviour of the animal of the year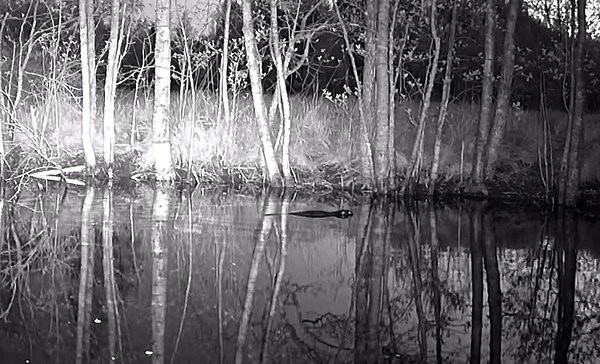 Near the mouth of the pond, a little downstream in the narrow brook, is a beaver dam. At the time of the installation of the camera the beavers had not yet started to repair the residues of last year's dam and the water in the pond was quite low, at the nest heap side of the shore a large beaver burrow stood on dry land. By today the water has been made to rise so high that the entrance of the burrow is completely submerged and so it is should be.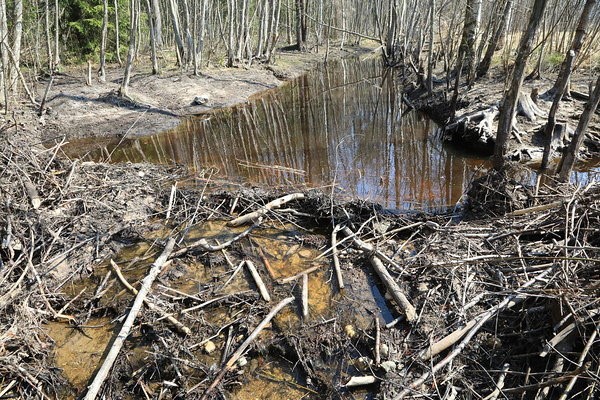 At the side of the dam it was noticeable as a "cooperative" project between the wind and beavers how the beavers had felled a birch with little effort .

In the pond we have seen two adult  beavers in action at the same time, probably a beaver pair .
A moose and roe deer have been walking around on the opposite shore and a duck family in the water – maybe the beaver offspring will also come in camera view or something else interesting.
Technical support: www.veebikaamera.ee
Partners in the project: