Autorid
Screencap from web camera  Sova, LK forum
Estonian text posted 29.05.2019
Image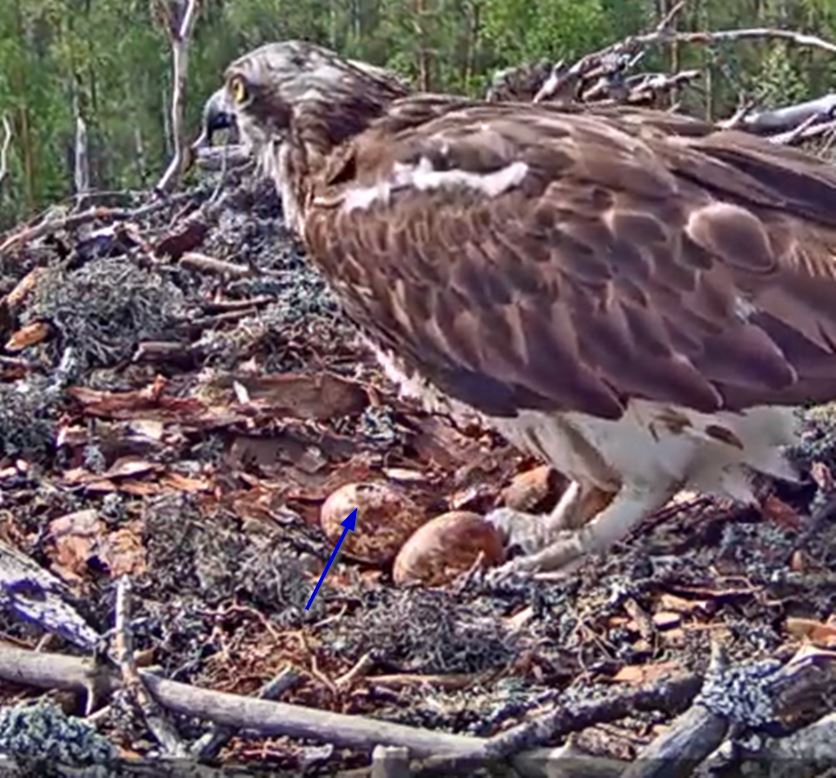 Body
The first osprey chick hatches in Võrumaa today, the situation at half past five in the morning 
Osprey             Kalakotkas         Pandion haliaetus
The chick's voice is audible already several hours earlier.
Mother Miina laid the first egg on April 22, the second on April 23 and the third on April 26. On May 2, one egg was lost from the nest in the cover of darkness, read more: LINK
The incubation time of ospreys lasts a little more than five weeks (37 to  41 days), depending on the weather; in the meantime here it was quite summery..
The hatching of the next osprey chick will make it clear which egg was lost from the nest.
Forum members add news of ongoing events continuously: LINK