Body
Direct stream | News | Forum
The nest in Hiiumaa was found by  Renno Nellis in the last week of May when there was one egg. At the time of camera installation there were two eggs in the nest, white and flecked in grey and brown; this is the usual size of a nightjar clutch.
The incubation period of nightjars lasts 17-21 days and in the webcam nest the chicks should hatch in the week before Midsummer. The chicks remain in the nest or close to it for about a week; we don't know this exactly but hope to find out by way of the camera.
As a ground nester the nightjar is an easy prey for predators and a significant number of clutches perish. Nevertheless, we hope to see the hatching of the chicks as well as their leaving the nest in camera view.
The remote-controlled camera from the capercaillie lek is installed at a couple of meters distance from the nest and is provided with an infrared light source that allows us to observe the activities of the nightjars in the night as well which is when the birds prefer to be active. We will also be able to hear and see who else live near the nest.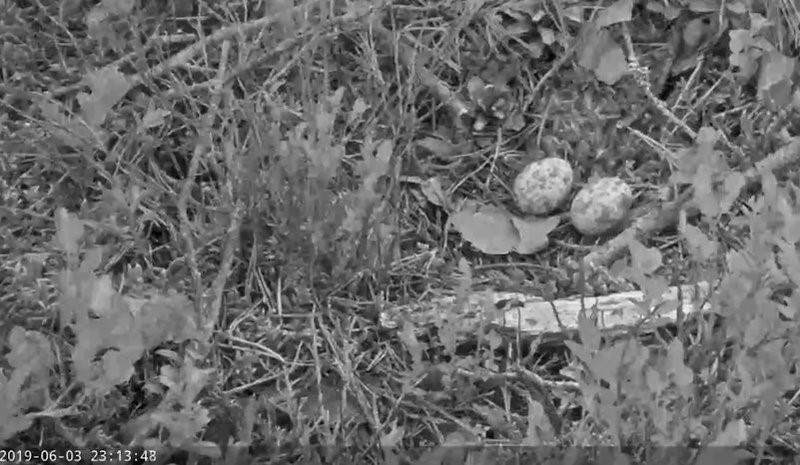 Screencap from webcam Biker, LK forum
Participating in the installation of the camera:
Renno Nellis and Urmas Sellis from the Eagle Club (Kotkaklubi)
Omar Neiland (www.veebikaamera.ee)
Server space is provided by  EENet
The forum is maintained by  Looduskalender
Supporting: