Autorid
Webcam image  Liz, LK forum
Estonian text posted 17.08.2018
Image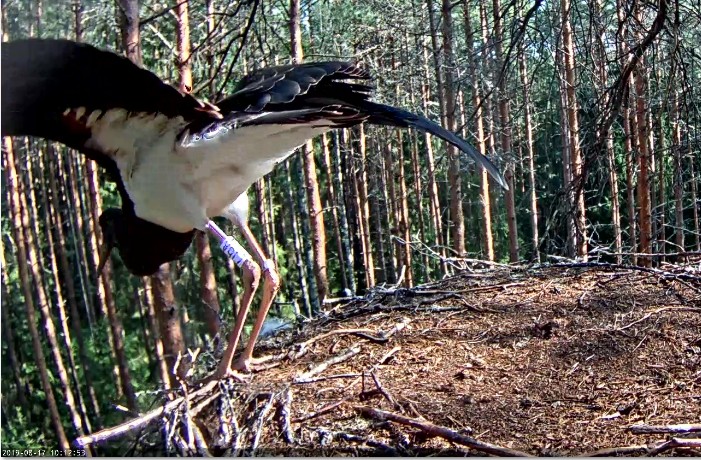 Body
… And so was the departure
Black stork     Must-toonekurg          Ciconia nigra
Young stork Aru left the nest today probably on its migration, on the ninety-thirrd day of nest life.
Yesterday the young bird wasn't fed by male Karl, probably he too has gone on his migration.
Viewers have worried about the wing injury on August 6th and the condition of Aru has been carefully followed  in the LK forum. Fortunately the juvenile carries a transmitter, thus its location is possible to find and help should be possible to get if needed.
Urmas Sellis has followed the flight route of Aru during the last few days : while Aru was only one and a half kilometres away the day before yesterday then yesterday it was already more than seven kilometres away.
We keep our fingers crossed for the young migrant and will supply information when appropriate – and wind in your wings!
A survey of today's events and opinions is in the LK forum: LINK for interested viewers