Autorid
Web camera image  Moira, LK forum
Estonian text posted 26.08.2018
Image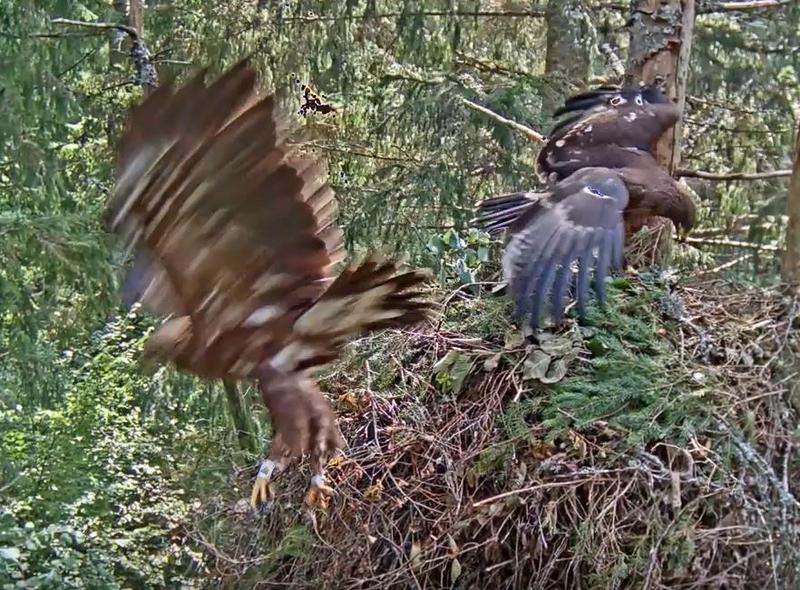 Body
Male Tõnn and young bird  Tuule in the nest
Greater spotted eagle      Suur-konnakotkas       Clanga clanga  
The camera images have not been possible to see  for a long time, the sun is already low on the horizon and the solar panels no longer manage to feed the batteries, but on Sunday the web camera worked.
The eagles are quite vocal near the nest when they are in the vicinity. Tõnn, as well as female  Tiiu feed the young bird Tuule, whose flying skills are improving by each day,  and who  surely also learns to know the surroundings and finds new "eagle knowledge" and life experience.
On September 3 Tuule will be three months old .
We will keep watch!.