Autorid
Information from Estonian Mycological Society
Photos Andres Saag
Estonian text posted 13.12.2019
Image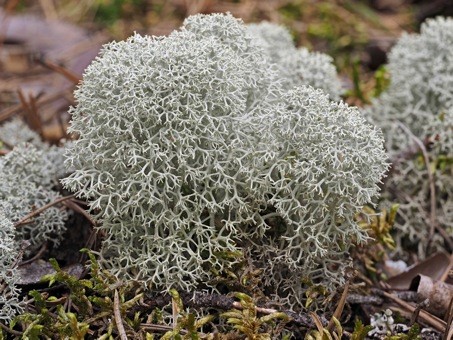 Body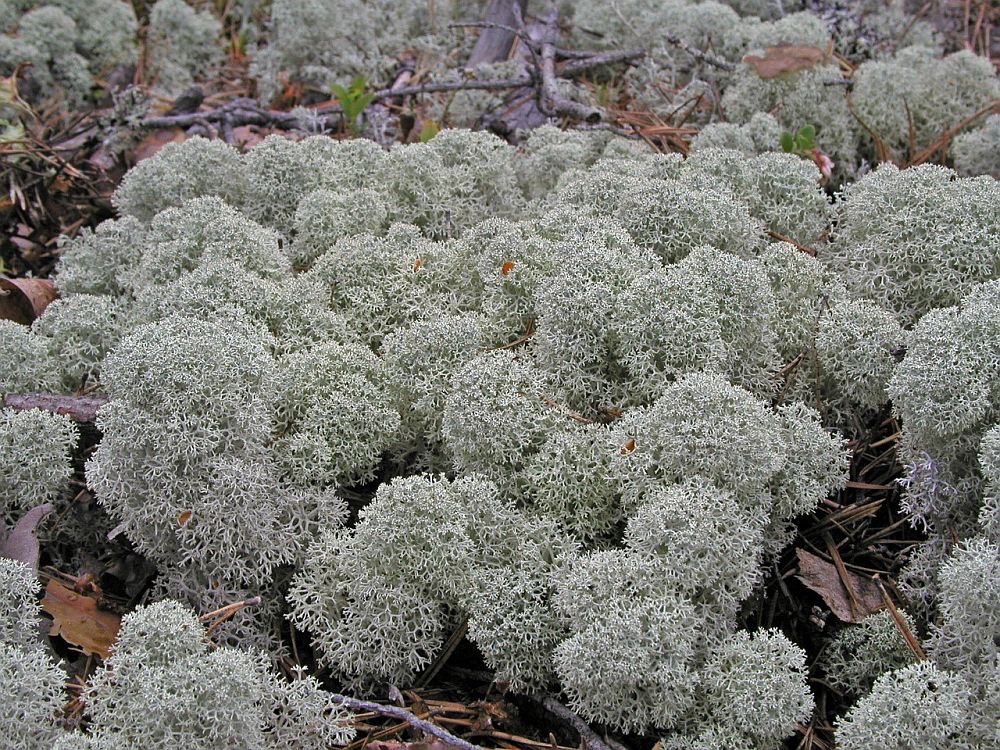 Star reindeer lichen     Alpi põdrasamblik      Cladonia stellaris
Almost 20% of fungi are adapted to live with algae and/or cyanobacteria. Such permanent associations we call "lichens". Lichens differ from each other with respect to appearance and colour as well as habitat preferences. In Estonia nearly one thousand fungus species form lichens. Most lichens are difficult to notice since their body or thallus is only like a thin crust that covers the bark of trees, rocks or the ground. About a third of the lichens is  however larger and easier to find in nature, among them also the star reindeer lichen.
Lichens are often confused with mosses because they have similar names, often grow in the habitats of mosses  and sometimes even mixed with each other. The mosses however are cryptogam plants, they have distinct leaves and stems and their colour is prepondently green.
The reindeer lichens create dense lawn-like mats on the ground. The colour and pattern of the lichen mats may differ – from dark gray to yellowish green, from uniformly flat to areas resembling minitiature  mountain landscapes.
The star reindeer lichen is the most eyecatching of the reindeer mosses. It forms yellowish-grey up to 15 cm tall characteristic little domed shrubs by which it is easy to distinguish from other reindeer lichens. Because of its decorative exterior the star reindeer moss is often used for decorations, particularly in Christmas wreaths.
Although habitats of the star reindeer moss are known throughout Estonia  (see  https://elurikkus.ee/bie-hub/species/139380#overview), it still only grows in specific habitats – on the ground in pine heaths, sandy heaths and dunes, less frequently also on wood, for instance on decaying tree stumps.
The star reindeer lichen does not however occur in every dry pine tree copse – because of its slow growth  and propagation it can most frequently be found in old more than 80 years old forests