Autorid
Information from Estonian Ornithological Society
Photo Arne Ader
Estonian text posted 02.01.2020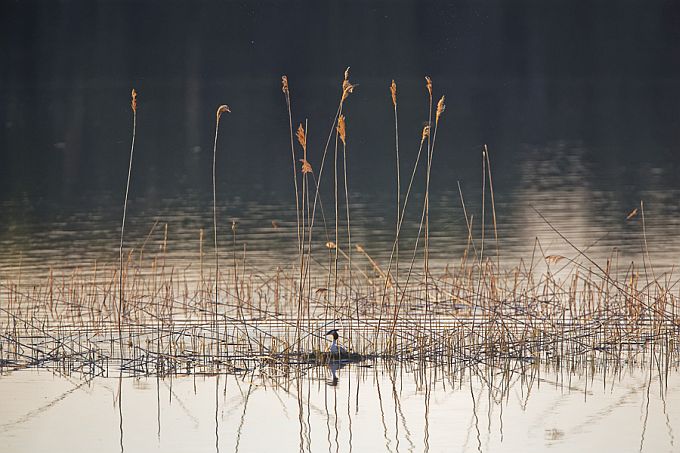 Great crested grebe at nest ( www.loodusemees.ee )
Body
The bird of the year that has started is the great crested grebe. As one of the most extraordinary-looking European waterfowl it attracts notice with its peculiar spring mating dance.

The great crested grebe (Podiceps cristatus) is a waterfowl with a peculiar appearance and behaviour. Knowledge about it is still rather scant. Their early spring mating dances where the adult birds gracefully move their beaks towards each other, from time to time rising  in the water and passing each other aqueous plants cannot go unobserved.

In Estonia the great crested grebe is a common bird in reedy bays and larger lakes. In spring the crested grebes arrive in Estonia in April immediately after the ice has broken up. They leave for their wintering areas in Western and Southern Europe in October. However if ice conditions allow a small number of the crested grebes remain on the Estonian coast for the winter.
In addition to the great grebe the red-necked grebe, the horned grebe, the little grebe and the black-necked grebe live in Estonia – the Ornithological Society will introduce all these  during the grebe year activities. With the help of data collected by interested parties and volunteers ornithologists will gain more accurate information about the distribution and numbers of great grebes in Estonia and this will contribute to the organization of a better protection of the grebes.

In the year of the great crested grebe the Ornithological Society will organise nature evenings as well as excursions to the habitats of the bird of the year. The year of digital culture will bring a computer-drawing competition in the autumn. To keep informed about the activities of the Year of the Great Crested Grebe see the web page: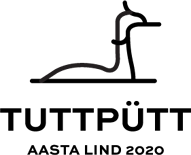 The Estonian Ornithological Society has been selecting a Bird of the Year since 1995. The purpose of selecting the Bird of the Year is to introduce a bird species or a group of species to the public, and to attract nature lovers to the research and protection activities for the selected species.