Autorid
Estonian Orchid Protection Club (Eesti Orhideekaitse Klubi), http://www.orhidee.ee/
Photos Arto-Randel Servet
Estonian text  posted 08.01.2020
Image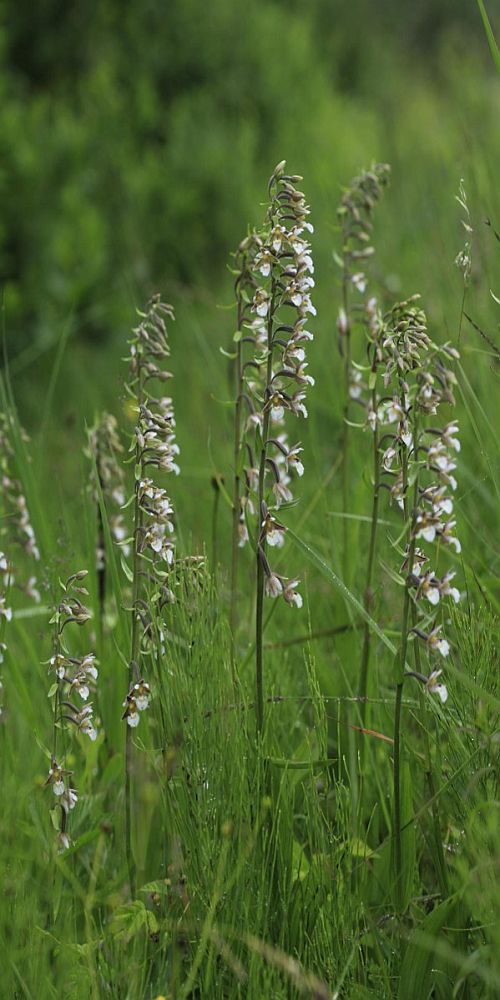 Body
Marsh helleborine
Marsh helleborine      Soo-neiuvaip       Epipactis palustris
It is by no means uncommon that when talking about orchids somebody amazedly asks, do  they grow in Estonia too?! And if some species in fact are known they are not associated with the orchid family. The name "orchid" has a very definite tropical touch and the majority of orchid species (about 30 000 in the world) do grow in the tropics.
There are 35 orchid species growing in nature in Estonia which is several species more than for instance in our neighbouring countries Finland and Latvia.
Already in 1936 8 orchid species were included in the first Estonian conservation law. From 1983 all our orchids are included in the protection.
The main habitats of this year's orchid, the marsh helleborine, are different types of  lowland marshes, alvar and coastal meadows, but it can also be found in habitats created by man such as ditches and quarries. The flowering period of the marsh helleborine usually lasts from the last third of June to early August. The eye-catchingly attractive flowers with white lips that have a lacy edge are gathered upwards in a one-sided inflorescence. The covering sepals are purple or brownish red, with a transition to greenish hues. Plants also occur with the reddish shade lacking except in  the stripes on the base of the lip. This lighter-flowered marsh helleborine variety has been the basis for creating the club logo. The leaves are lanceolate, becoming narrower towards the tip, quite wide at the base (up to 4-5 cm). The height is usually in the range of 30-60 centimetres, exceptionally it may reach 90 centimetres.
Since the marsh helleborine occurs in all Estonia those who are interested can easily learn to know it. It only needs checking suitable habitats in the neighbourhood in early July.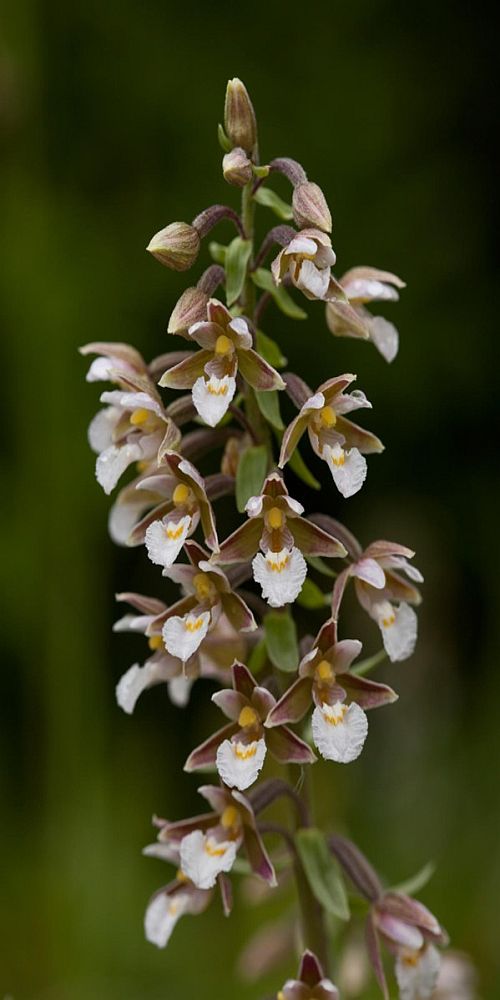 We will introduce the orchid of the year more in detail and study its habitats closer at the start of the flowering period.