Autorid
Photo Arne Ader
Estonian text posted 20.01.2020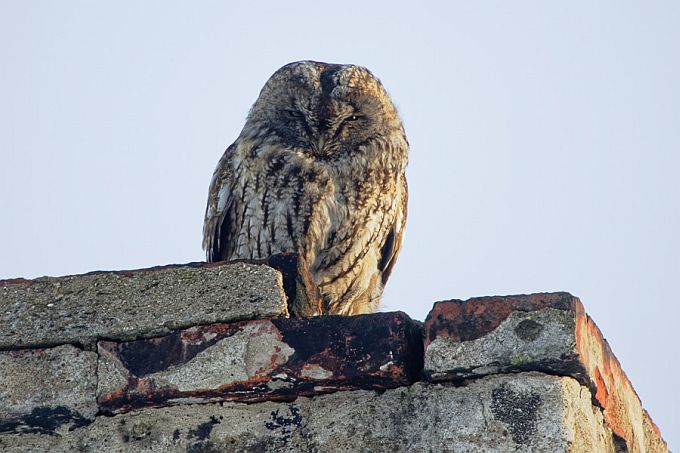 Tawny owl   ( www.loodusemees.ee )
Body
Tawny owl     Kodukakk      Strix aluco
Information for bird fans: about an hour before midnight you can hear territory calls of the male owls. In quiet weather maybe earlier too. The birds can also be heard in early morning, about an hour or one and a half before sunrise .
These are  territorial calls of the male birds; so they let each other know of their presence. At the moment a guess is too that the male calling closer by may be interested in a nest box with a large flight opening at the lake shore. Whether the female would be happy with this choice is another matter; there are simply no trees with hollows near the camera. The call of a more distant male bird comes from across the bay, from the Kooraste park with large deciduous  trees.
Always interesting to know what is happening in the neighbourhood and maybe also what will be happening.