Autorid
Estonian Ornithological  Society encourages you to take part
Image from web camera  IceAge, LK forum
Estonian text posted 21.01.2020
Image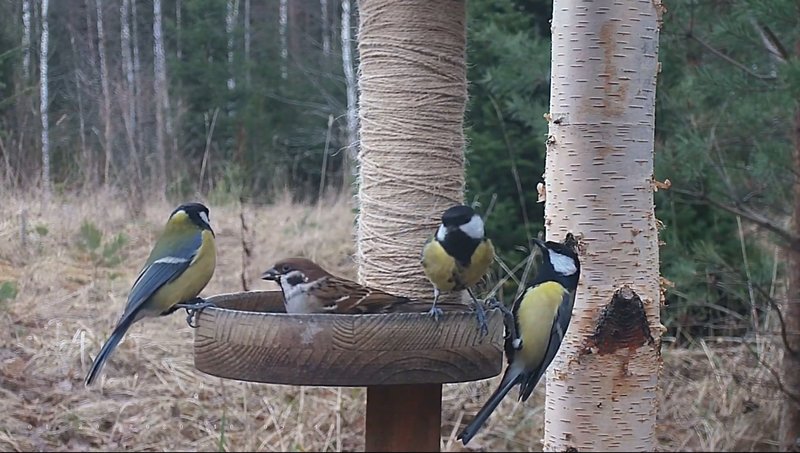 Body
This weekend, January 24-26, the Estonian Ornithological Society invites you to observe and note winter garden birds. Although we have no normal winter weather it is important to report the observation results even when no birds are encountered.

Everyone who is interested can take part in the winter garden bird observations in their own home garden, in a nearby park or elsewhere. To take part you need to watch birds during one hour, to record all bird species encountered, and for each species the largest number of individual birds seen at any one time. The observation results must be submitted by February 2 at the latest on the computer questionnaire form or sent by regular mail to the Estonian Ornithological Society.
Guidelines for the survey, the questionnaire and identification help can be found on the web page: www.eoy.ee/talv

Aarne Tuulse, the coordinator of the winter garden bird watch, adds that it is not a competition but that each filled-in form is important.. "Although with this year's non-existent winter there may be few birds at the feeding places, or none at all, we still ask the observers to please fill in and submit the form. Even if when during an hour not a bird was seen," Aarne Tuule says. "Bird lovers might be sad that birds don't visit the birdfeeders but it shows that there is enough natural  food and the birds manage without human aid".

The winter garden bird watch that takes place for the eleventh time is the most popular Estonian bird observation event and the largest amateur science initiative. Last year almost 3200 persons took part and observed almost 75000 birds from 76 species.