Autorid
Webcam snapshot and video by Liz, LK forum
Image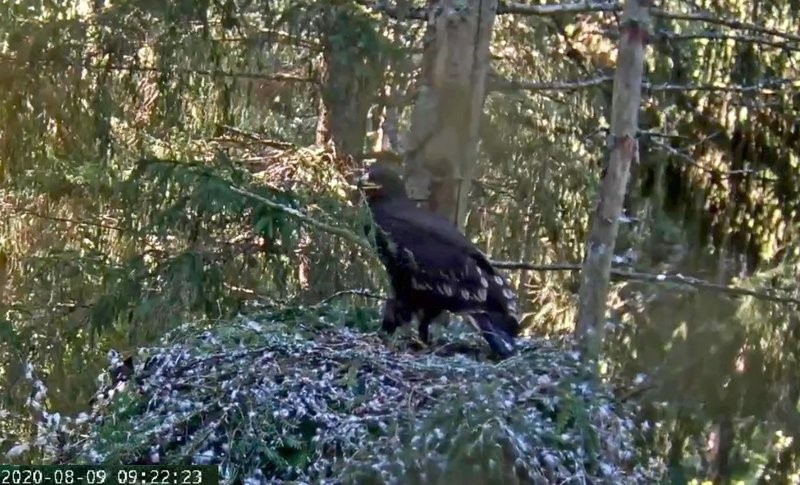 Body
Young greater spotted eagle named Teet
Greater spotted eagle      Clanga clanga
Eagle-chick Teet is one week and two months old. He has passed the 2-month fledging age, but appears not too keen to fledge yet. He makes some wing flapping excercises and sits on the branch, but has not gone out for a flight yet.
During the last days parents Tiiu and Tõnn have brought large prey to the nest and Teet has eaten so much. Some of the food is still left. Moreover, mother Tiiu fed Teed straight to the beak as well. With such a full stomach - who would think about flying? 
Viewers will notice that all chicks of this greater spotted eagle nest have not been ringed in the past years (the nest camera is active since 2018). Yet these are rare young eagles. 
Why no ringing then? Because the spruce which carries the nest has dried out and is learning over. It might not carry an ornithologist trying to climb up.    
Every spring comes with the question: will the fragile nest tree make it through this season? 
Father Tõnn arriving to the nest with prey.
See also daily summaries from LK forum: LINK