Autorid
Screencap from webcam IceAge, LK forum
Translation Liis
Image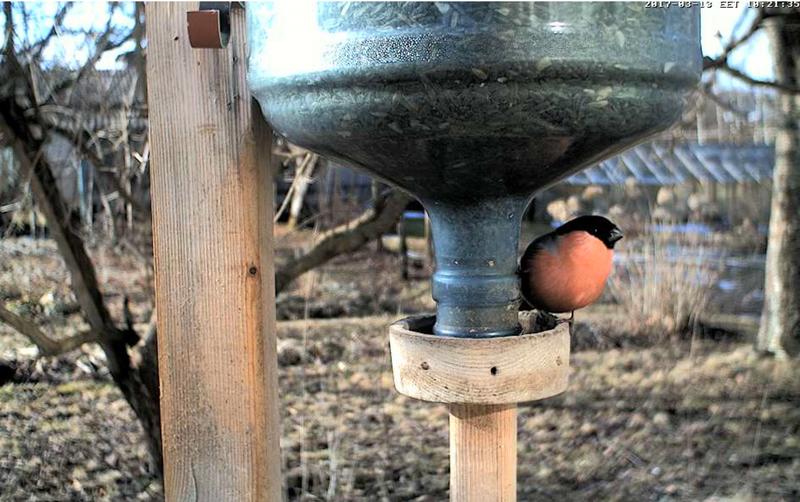 Body
Bullfinches visited the birdfeeder until the end of the season.
This winter turned out as it did but our feathered friends got different bird foods by  BALSNACK. Arne Ader cared nicely for the birds outside the window of the Loodusemees home office and ends the feeding only when the capricious spring weather is over.
The image from the camera was quite decent, there was no shortage of bird species – we can see that from the LK forum entries: thank you to the devoted watchers in the forum: LINK
 The  Elisa MiNT 4G supported the transmission and the stream was brought to the viewers by EENet.
Our thanks to the winter bird webcam viewers!
Participants in the venture: