Autorid
Visitors  introduced by  Linnuvaatleja, www.linnuvaatleja.ee
Translation Liis
Estonian text posted 21-03-2018
Body
The northern winter is a severe scourge not only for birds but for mammals too. Some bats fly to winter quarters in warmer areas in Europe, others stay to hibernate in their native country. Bears, badgers, raccoon dogs, dormice, birch mice and hedgehogs also hibernate. Many quadrupeds however are left to face the cold and famine and in the search for shelter and food they do not even shun the dangerous closeness of humans. Smaller mammals – for instance some rodents – also visit the birdfeeders.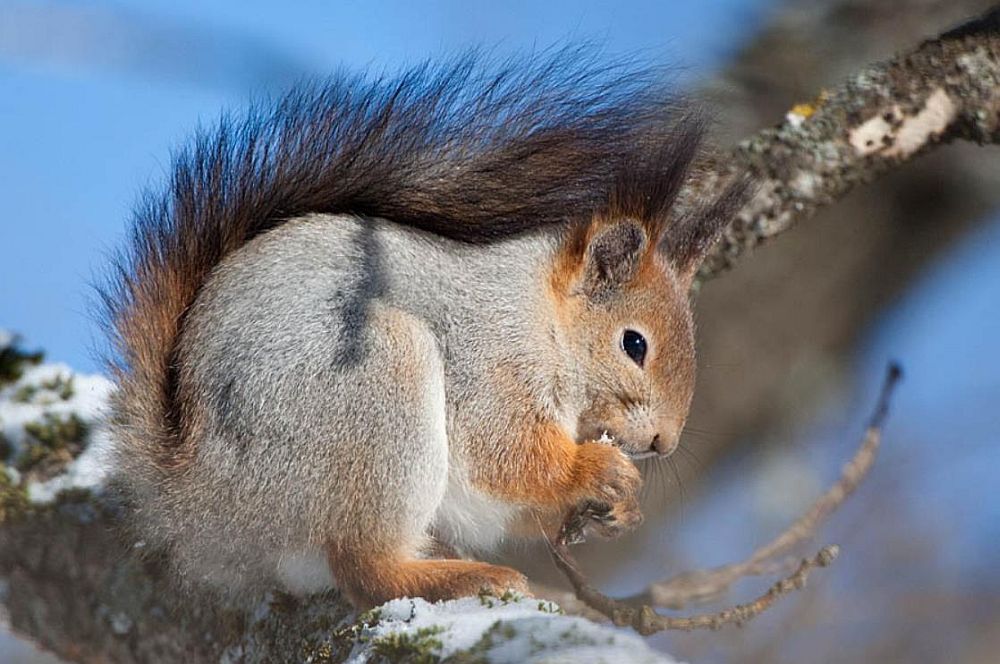 Squirrel / Photo: Arne Ader (www.loodusemees.ee)
Birdfeeders attract omnivorous rodents that live near humans. Born acrobats such as the red squirrel (Sciurus vulgaris), black rat (Rattus rattus) and yellow-necked mouse (Apodemus flavicollis) are well equipped to get at the birdfeeders. Other contenders for the bird food  – the brown rat (Rattus norvegicus), striped field mouse (Apodemus agrarius), house mouse (Mus musculus) and bank vole (Myodes glareolus) – are also good climbers but not as skilled as the first trio. At  well placed birdfeeders they have to make do with spilled morsels of food.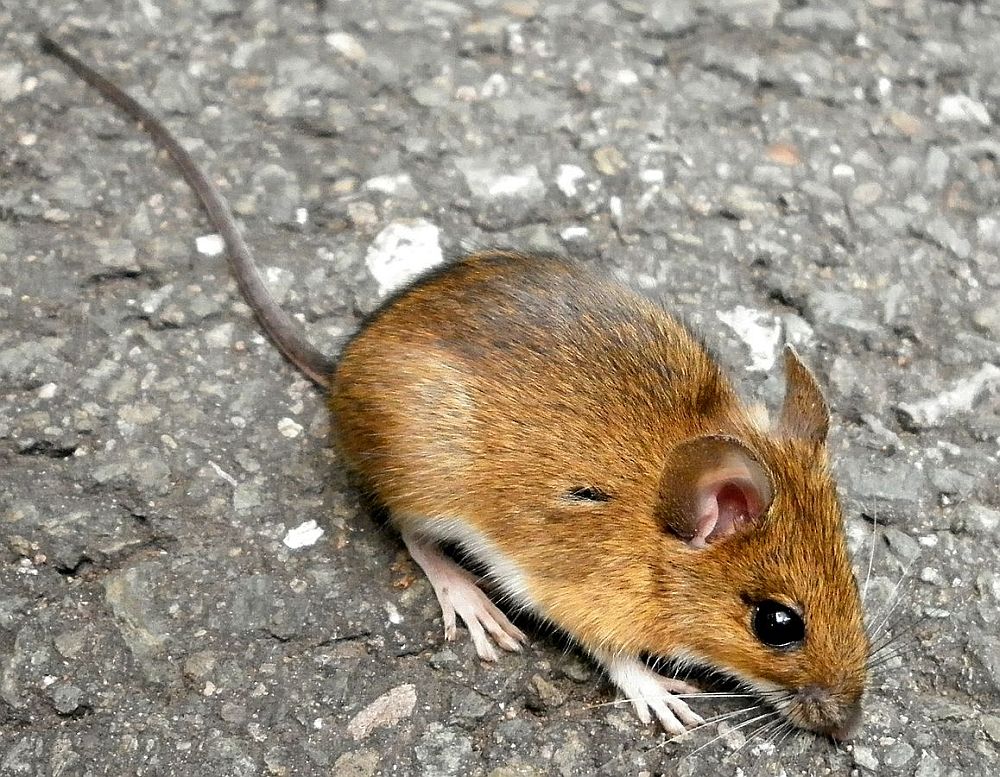 Yellow-necked mouse / Photo: Vojtěch Dostál (Wikimedia commons)
Unlike birds the rodents visiting birdfeeders are mostly active at night which means that humans may not see them. The exception is the squirrel who operates in daylight. Compared to the other rodents close to our homes the squirrel has one great advantage – it is a favourite  of humans and for some people an even more expected visitor at the birdfeeder than the birds.
Andrei Miljutin, zoologist, Curator of the zoological collections at the Natural  History  Museum, University of Tartu, andrei.miljutin/at/ut.ee