Body
Mute swan         Kühmnokk-luik      Cygnus olor

 
We meet such gatherings of swans in sea bays already for  weeks. The moulting lasts for a long time, swan feathers can be seen on the shore and on a calm water surface still in August..
Swan flocks feeding in such shallow waters are mostly non-breeding young birds but also adults whose breeding has been unsuccessful for various reasons.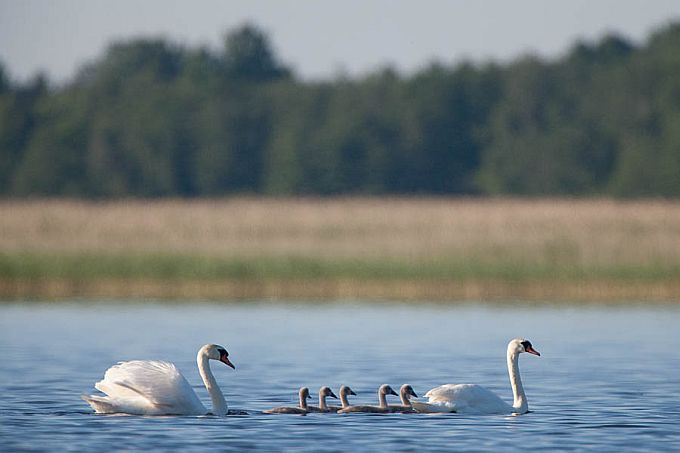 Mute swans, Sutlepa sea
Adults with chicks (cygnets) keep to themselves and the male drives off all who approach; sometimes such encounters may become quite harsh.
The hatching of the cygnets started at the end of May, thus the offspring that we meet is about a month old.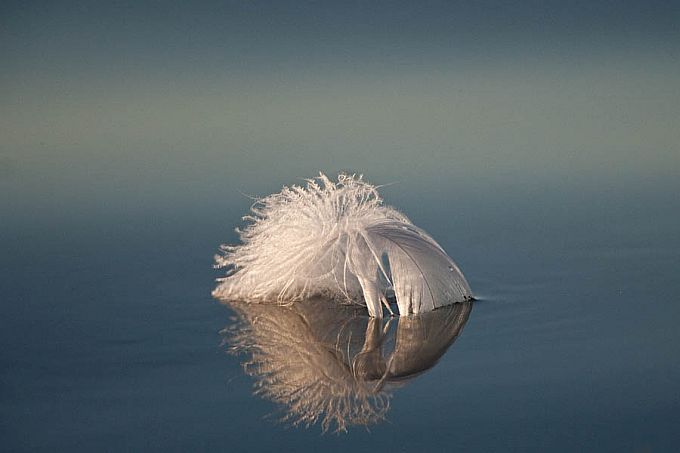 Swan feather