Autorid
Text and photos Aivar Leito
English translation Liis
Estonian text  posted 18.09.2018
Image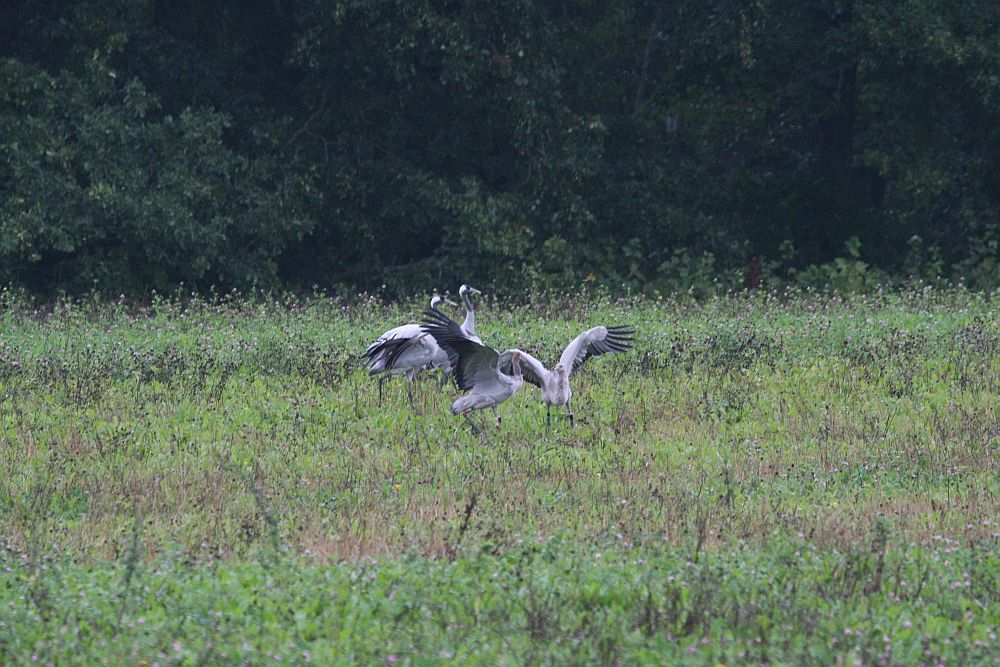 Body
On September 17th  we received information that crane "Hauka 3" was migrating and on the way to either Hungary or Turkey. Now the issue is clear, he turned towards south-west and going across the Carpathian mountains reached late in the night of September 17th just as a new day began the northern border of the Hortobagy National Park in Hungary, the same area where crane "Aivar" had arrived one day earlier late in evening.  Please note that by mistake an earlier crane report (17.09.2018) states that "Aivar" arrived in Hortobagy on September 19.
The 1000 km from Miory to Hortobagy were crossed in 36 hours, at an average speed of almost 28 km/hour. 
This morning the other transmitter cranes were in their home country Estonia as before. Soits 1 and Soits 2 with their parents were at the Elistvere roadside this morning and watched me when I drove past there at 6.40 on going to work in Tartu as every morning. Their family photo however is from noon, September 10.