Body
European hedgehog      Harilik siil         Erinaceus europaeus
Despite the cold weather last week hedgehogs have still been seen moving around. In North Estonia grass still grows, between the fallen leaves there are still edible things to be found and in daytime there are ten degrees of warmth. In such autumn grey weather hedgehogs can be seen around even in broad daylight.
Young hedgehogs born this year should weigh at least seven hundred grams on going into hibernation. Large adults can weigh up to a couple of kilos. To feed the body during the hibernation reserves gathered during autumn and stored are used. To maintain the body temperature a so called "brown fat" layer is hidden in the muscle tissues.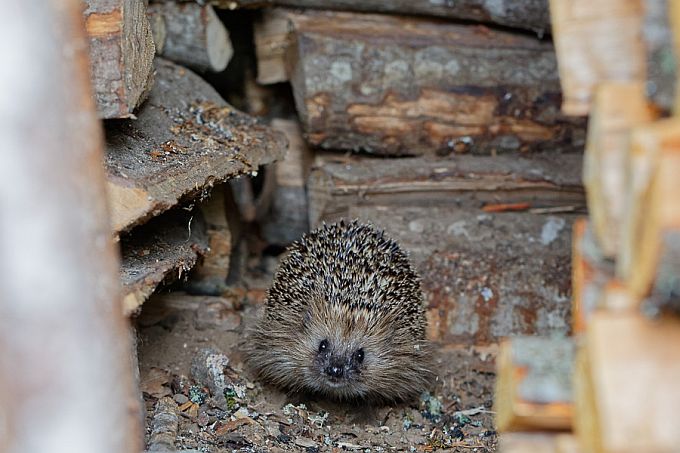 The hedgehog's home
In hibernation the oxygen and energy use of the hedgehog becomes significantly lower than in summer, the body temperature can fall to +4 degrees or by thirty degrees compared to summer. The breathing becomes slower, from some tens of times  a minute in summer to nine times a minute.
But in the body of the hedgehog residual substances and water form in winter as the result of "burning" fat and because of this the hedgehog must after every seven to ten days raise its body temperature to excrete. As the degrees of cold increase significantly more stored matter must be used to maintain the body temperature but during thousands of years the hedgehog tribe has managed this.
Hibernating hedgehogs are not capable of action nor can they react to disturbances. For inexperienced young animals a winter nest where rain leaks in may become fatal by wetting the animal and when the weather turns cold, freezing. Neither can a hibernating hedgehog protect itself against other attacking animals.
Hedgehogs are generally adapted to living near humans. In case you have noticed near your home a winter nest of a hedgehog, such  as a heap of branches you might just cover the tip with a polymer sheet, tar paper or something similar at hand and anchor it with heavier branches. The whole heap of branches should never be covered since then lack of air, condensate and  mould can form and instead of helping the winter inhabitant it may perish.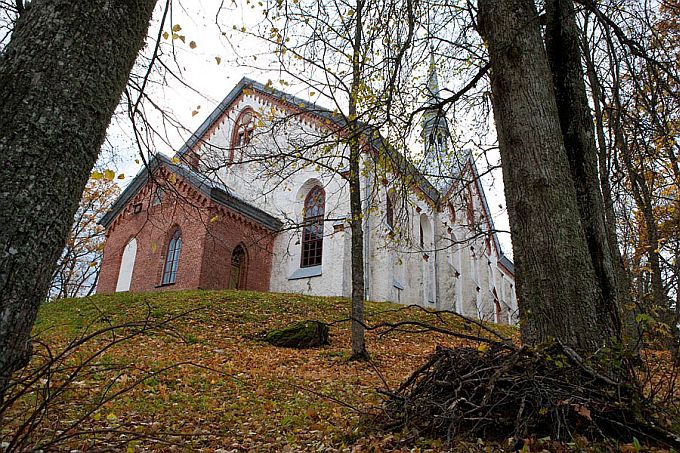 A branch heap in a garden corner suits a hedgehog for a nest. Otepää churchyard