Autorid
Text and illustrations  Tiit Hunt, www.rmk.ee
English translation Liis
                     
Estonian text posted 11.01.2019
Body
Happy beaver year, nice nightjar year, a splendid shaggy ink cap year, a joyous Wulf's peat moss year, colourful ghost orchid year and of course a spicy eutric histosol year and … Without coordination with any organisation I would like to add – a great catfish year to you all!
The animal of the year, as all the others crowned with the same title, will be in a constant year-long limelight of words and images and surely by this we will be much wiser already at Christmas in theriology, ornithology, mycology, botany, pedology-edaphology,  or even dendrology and other areas.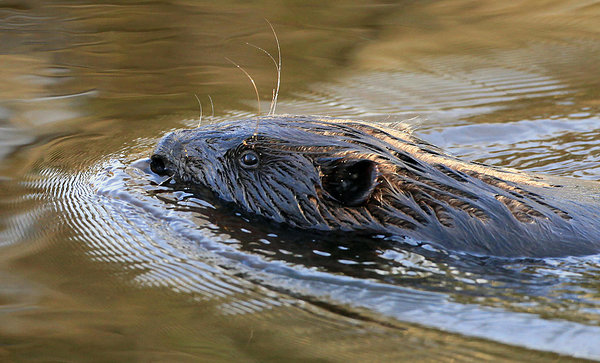 Photo: Jaan Künnap
The beaver has not always lived in Estonia, the last animal was shot in the mid-19th century;  after an interval of a hundred years these largest European rodents were reintroduced with animals from Belarus and at the same time beavers also started to arrive from neighbouring areas.
To begin the beaver year we might look at the "technical data" of the industrious animal:
Diving time: 5-6 minutes, maximum 15 minutes.

Faeces: diameter 2-3 cm, yellowish droppings.
Body length: 75-80 cm.
Body weight: the heaviest specimen caught in Estonia weighed 33.5 kg.
Body length: 27-30 cm.

Life length: Usually 7-8 years, up to 25 years.

Heat period: End of February – beginning of March.

Offspring: 1-4, born in the end of May – beginning of June, furry and able to see at birth and learn to swim in the first hours of life.

 

Teats: 4.

  
.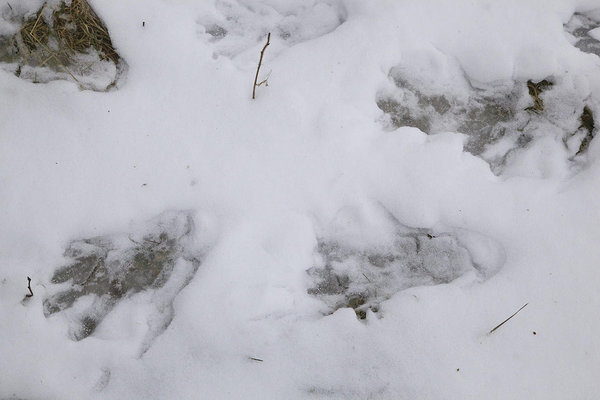 Beaver tracks in snow
Particular features:
The mouth of the beaver closes behind the incisors so that it can chew under water without water flowing into the mouth.
The nail of the fourth toe of the beaver's back paw is split in two which is necessary for caring for the fur and removing parasites.
A beaver family fells up to 300 small trees during the winter.
A tree with a diameter of 25 cm is felled in  less than four hours (in the Saaremaa beaver webcam a willow with a diameter of 6 cm pushed into the river bank was felled in 10 minutes).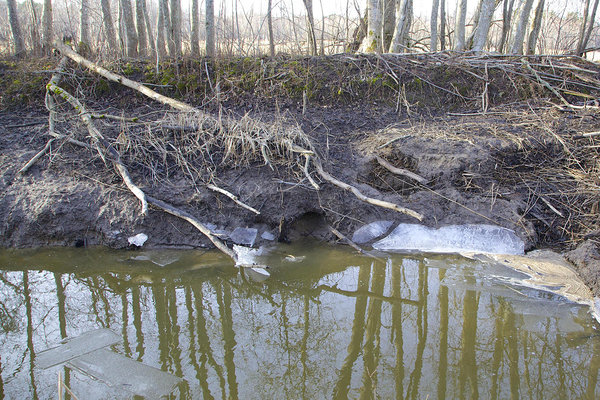 We can hopefully start to observe the activities of the animal of the year at their lodge or at the beaver dam in real time in the webcam when the  heat period of beavers starts.