Autorid
Photos  Ahto Täpsi
English translation Liis
Estonian text posted 18.01.2019
Image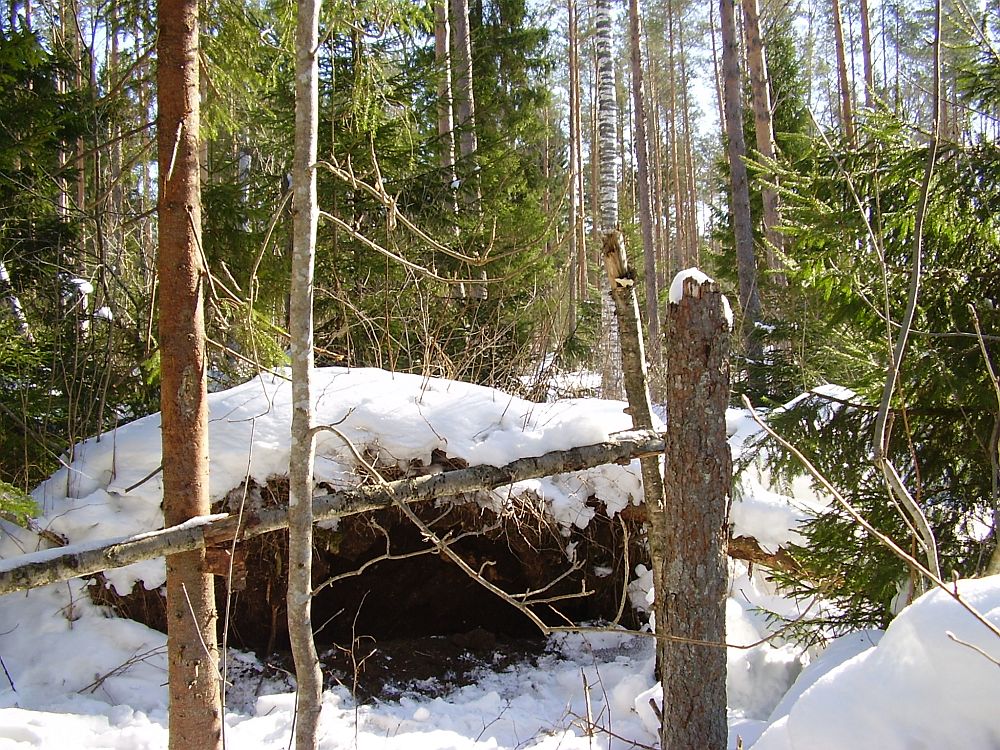 Body
The winter dens of our bears may look very different
Brown bear       Pruunkaru or  karu        Ursus arctos
In the Estonian forests brown bears started to give birth already before Christmas and it lasts until the end of the month. Of our bear population of nearly seven hundred individuals this year sixty bear mothers should give birth to cubs or have already done so.
Female bears giving birth for the first time are likely to have one-two cubs, older individuals two-three, particularly fertile ones even four. The next addition from the female bears to the family will not be until after a couple of years, sometimes even three years.
The bear cubs, with scarce fur, without teeth and blind, have a birth weight of about three hundred grams.
In the winter den the cubs and the female bear in her winter sleep manage nicely.
The fat content of the milk of the female is more than 10% and the animal's body produces it from the fat reserves from last autumn!
The bears that have given birth early on must feed the new-born up to three months before they leave the den.
A reminder – during the winter sleep they will not feed or drink, defecate or urinate.
The milk teeth of the cubs break through at seven weeks of age. Depending on the spring weather, discovering the world may start already in April guided by the bear mother.
Scientists have identified a so-called winter hormone (Hibernation Induction Trigger – HIT) in the blood of wintering brown bears which prevents atrophy of the muscles of the huge animal during the half-year long sleep.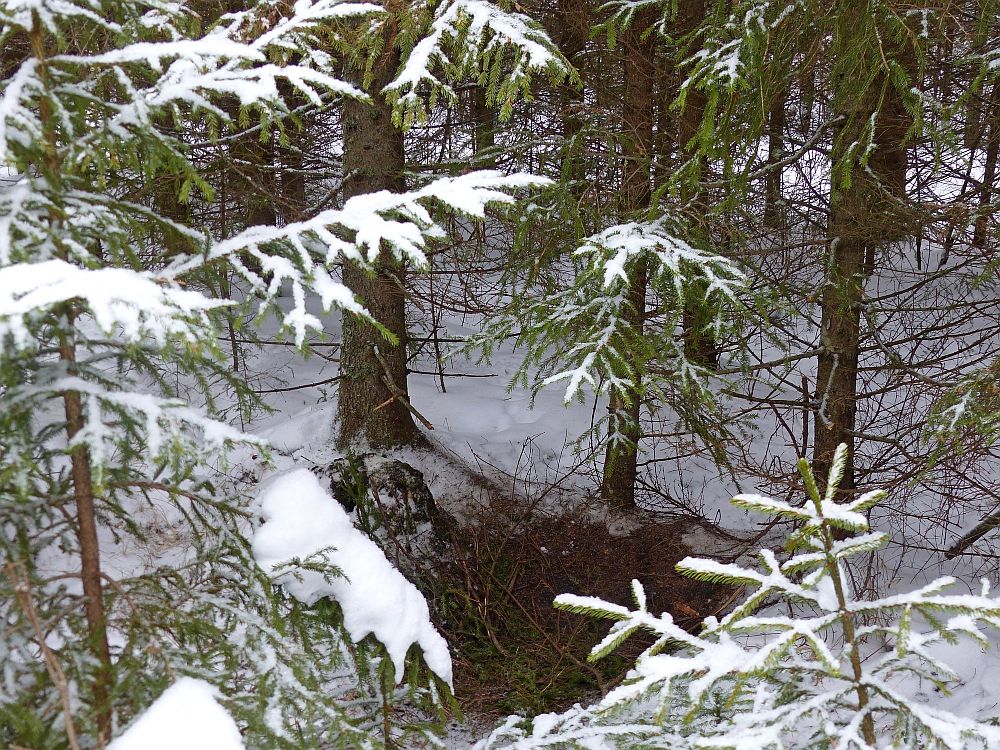 Some winter dens are in a young spruce forest