Autorid
Images: Tiia and Ain Panek
English translation Liis
Image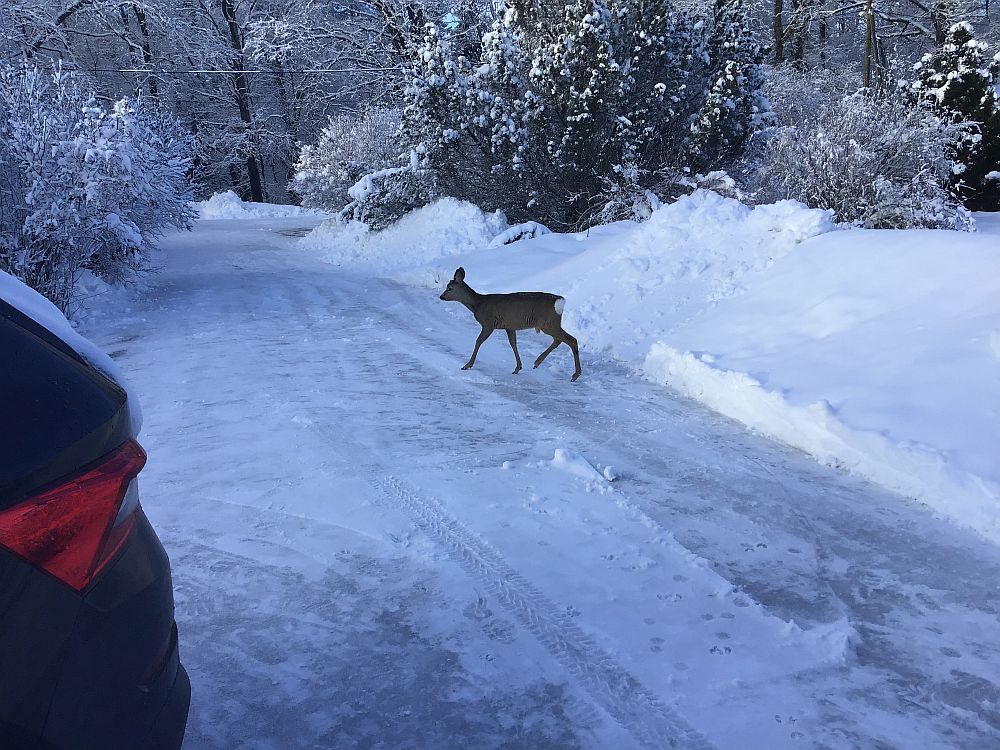 Body
In East Virumaa there is enough snow
Roe deer           Metskits or kaber       Capreolus capreolus
How and why do wild animals find their way into a home garden?
We can only guess, and there may be quite a number of different reasons but probably that household has no dog, the entrance to the yard is not closed with a gate and the animal felt secure for almost a week.
Somewhere in the vicinity a predator may have scared a feeding roe deer flock and scattered the animals. So a lonely animal might have been left to roam around and to find a place that it felt was safe. A similar situation might be caused by straying dogs; they too are quite often seen running around…
Animals lacking food also come near human dwellings.