Autorid
Screencap from webcam  Balistar, LK forum
English translation Liis
Image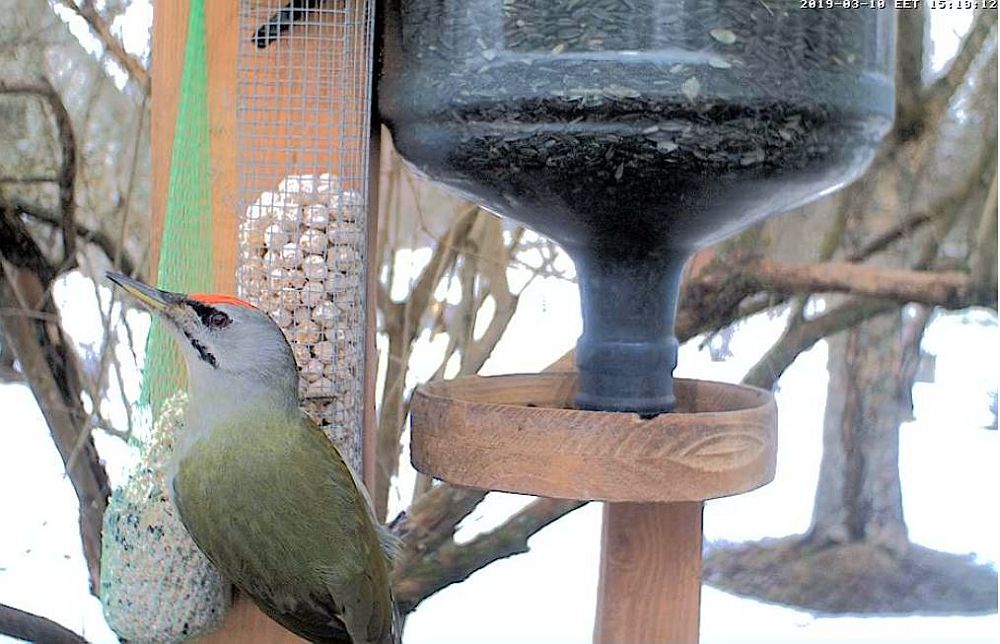 Body
Grey-headed woodpecker    Hallpea-rähn or hallrähn      Picus canus
The rains of the last few  days have reduced the snow cover in southern Estonia significantly. The southerly winds help the movements of migratory birds – life goes steadily towards spring. It is a good time to end  the small bird feeder camera transmission. Our thanks to all viewers!
Balsnack www.balsnack.ee  has cared for the food table of the birds .
The birds in camera view were introduced by Linnuvaatleja, www.linnuvaatleja.ee
Our thanks to the Looduskalender forum!
The camera has been installed in the garden of nature man Arne Ader's home office.
Until meeting again next season !