Autorid
Screencap from webcam  Liz, LK forum
English translation  Liis
Estonian text posted 14.04.2019
Image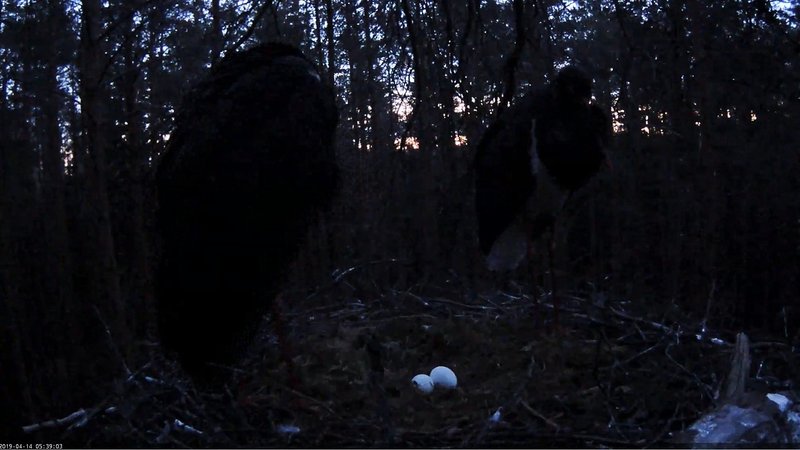 Body
Early morning at black stork nest
Black stork          Must-toonekurg         Ciconia nigra
Just as with the first egg this one was discovered in the nest early in the morning dusk.
The night was not as cold as when the first egg was laid but there were still some degrees of frost.
Thus female Kati laid  the eggs on April 12th and 14th.