Autorid
Screencap from webcam  Sappheira, LK forum
Estonian text posted 12.06.2019
Image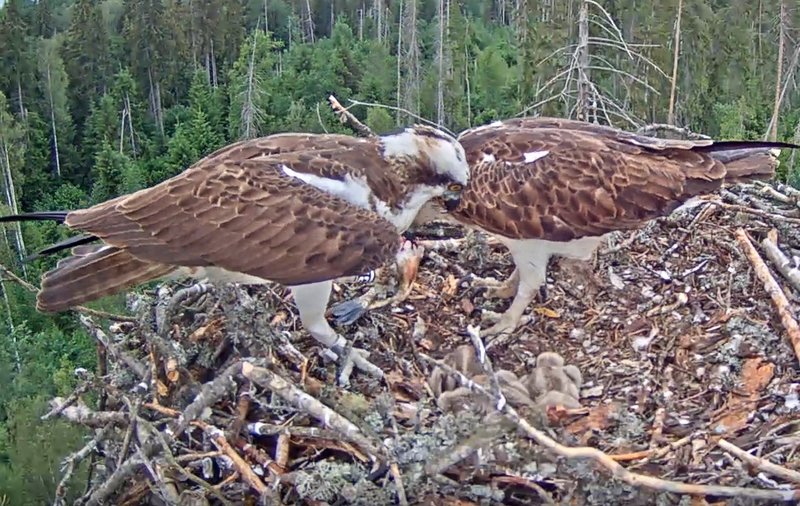 Body
Male Ivo must be praised
Osprey          Kalakotkas            Pandion haliaetus 
In the Kalakotkas 2 camera nest in Tartumaa the eagle chicks have become a week on average. The first were hatched on June 4 and 5 and the smallest among the chicks on June 7.
In the forum the regular viewers praise male Ivo (to the left in the photo and ringed) compared to male Marko from the Võrumaa nest. The daily catch of fish is 6:5 to the advantage of Ivo.
During the rain shower periods Iiris must cover the downy chicks against getting wet. When she is not in sight for a moment it is clear that she is somewhere close by. The changeable weather continues, there were showers this morning too.