Autorid
Text and illustrations  Tiit Hunt, www.rmk.ee
Estonian text posted 12.06.2019
Body
The doings of the Ura beavers brought them into camera view already a minute past midnight. Shortly before three o'clock when the forest birds already woke up and started singing the beavers had been swimming, alone or two together, past the camera exactly 21 times –an active night. 
The water level had suddenly decreased in the pond and it can be  supposed that they worried about the condition of the dam about 50 meters away. During the next two hours the beavers came in camera view only five times so they were probably engaged in the dam construction. From five o'clock in the morning they were no longer to be seen, probably they were settling down to the day's sleep … 
The video shows how the beavers from midnight to three o'clock were swimming past 400% faster.
…and then at noon at 12.10 a gang of otters arrived in the beaver pond for an hour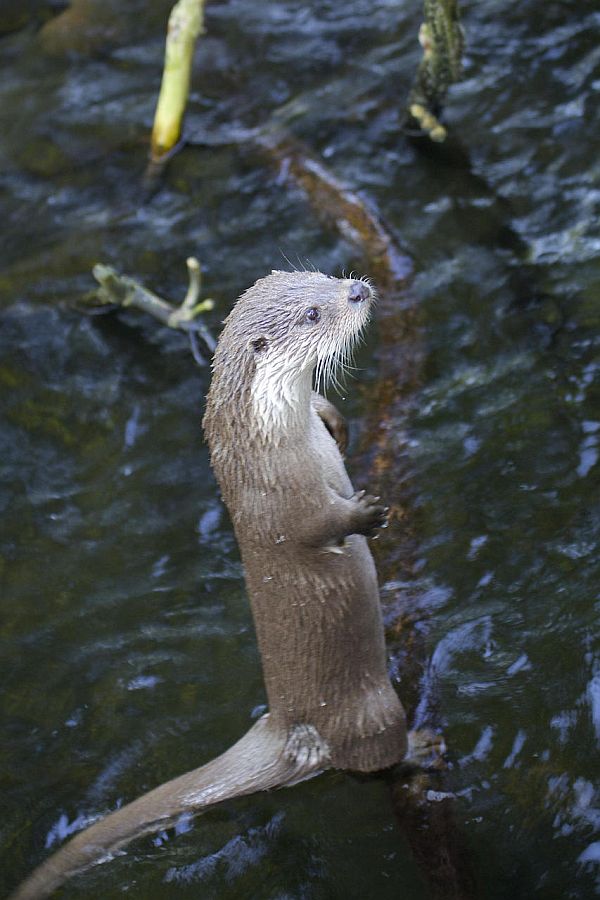 How many they were – four or five. It was an otter family  with one or more females and pups born this spring. In any case there was so much playfulness that in moments the pond water was turned as brown and muddy as a rippling mountain river in torrential rain. Frogs are not hunted in this way, this is joy of life that so humanly recognizably shines out from the otter pups and the adults …
And so they were gone but probably not very far away: if there should be enough food here then longer trips are not undertaken with small pups. 
At 16.33 a beaver swam once more past the camera but until ten o'clock no animals were to be seen .
So from 10 o'clock in the evening and until 3 o'clock the next morning is the best time to watch the beavers in Ura in June, they will certainly be seen .