Autorid
Screencap from webcam Liz, LK forum
Estonian text posted 20.06.2019
Image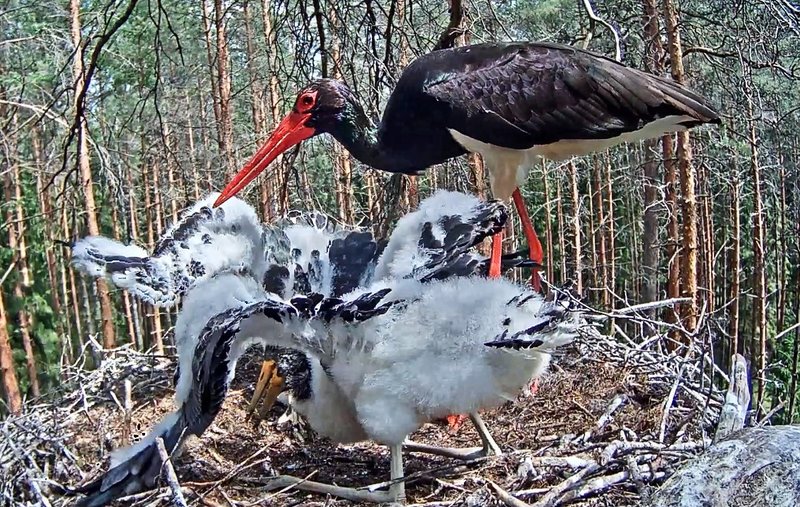 Body
A few minutes past 1.30 pm male Karl arrived  as the first to feed the storklets. and with  a five minutes interval female Kati
Black stork        Must-toonekurg       Accipiter gentilis
 The attacks of the goshawk on the nest lasted nearly until noon with intervals; interesting where the bird of prey headed and why did it abstain from attacking the nest again?
The storklets calmed down within some ten minutes after the bird of prey left – they can  judge danger.
In the morning at about nine o'clock when the goshawk was harassing the storklets it seemed as if the voices of the adults were audible near the nest  but they did not appear in camera view to feed the storklets until half past twelve.
Were the adults in the vicinity during the attacks and did they simply not know how to act against the quickly acting looter? We live in a world of conjectures.
The storklets were hungry during the feeding; they were last fed in the previous evening, and stress adds its part. The adults left the nest at once after the feeding, as we have observed for years already when the storklets are a month old.
Screencap from webcam  Michi, LK forum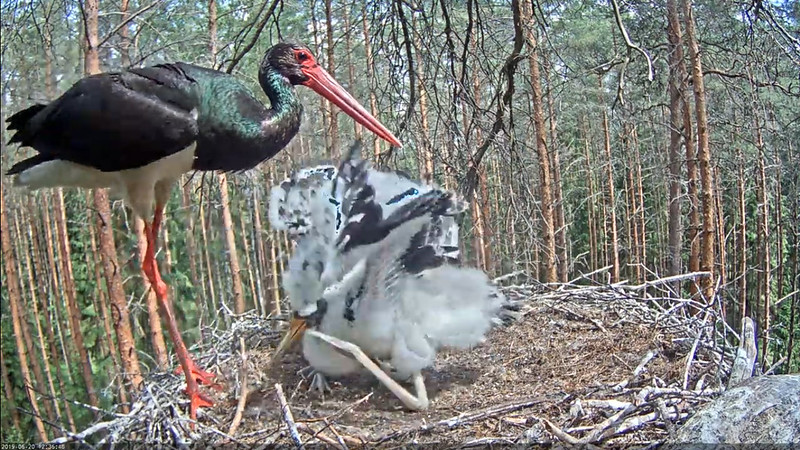 Female Kati arrived at the nest a few minutes later