Autorid
Screencap from webcam  Liz, LK forum
Estonian text posted 13.07.2019
Image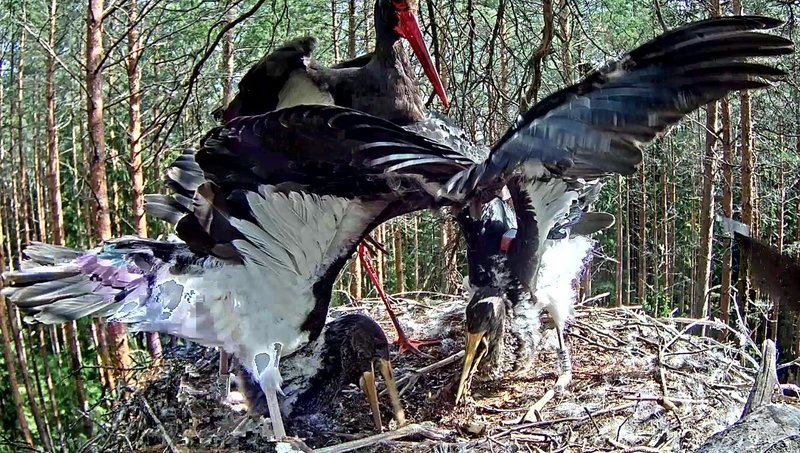 Body
Male Karl arrived to feed the young storks
Black stork        Must-toonekurg      Ciconia nigra
Last night in the evening viewers noticed that the brown-coloured transmitter of  one of the juveniles caused more "agitation" in the adults than the black "rucksack" of the other one.
Today in the morning the male cautiously circled the nest and the juveniles loudly begged for food from him – as usual when one of the adults is noticed in the vicinity.
Two minutes before eleven o'clock the storklets were well fed by the male in larger amounts than usual. We are waiting for the feeding by the female.
The video was recorded by  Mutikluti, LK forum
In the long video we can see how the suspicious male carries out a flight around the nest , the young storks observing the adult while begging for  food and his arrival…