Autorid
Screencaps from webcam  Balistar, LK forum
Estonian text posted 23.07.2019
Body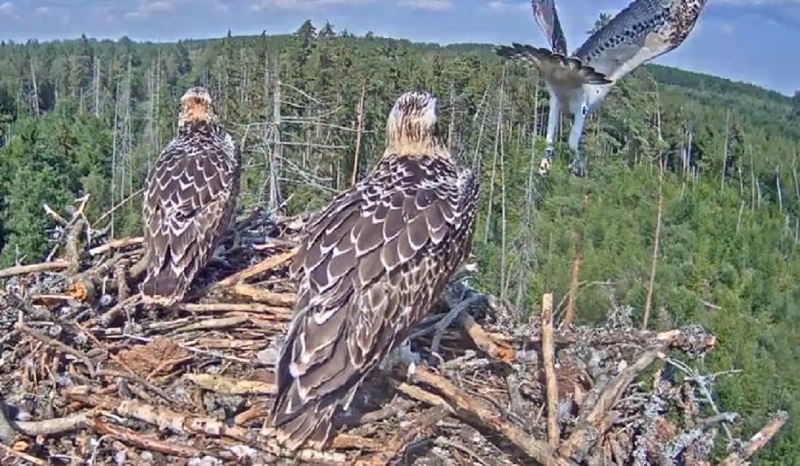 At about three o'clock we saw the presumably oldest osprey chick take off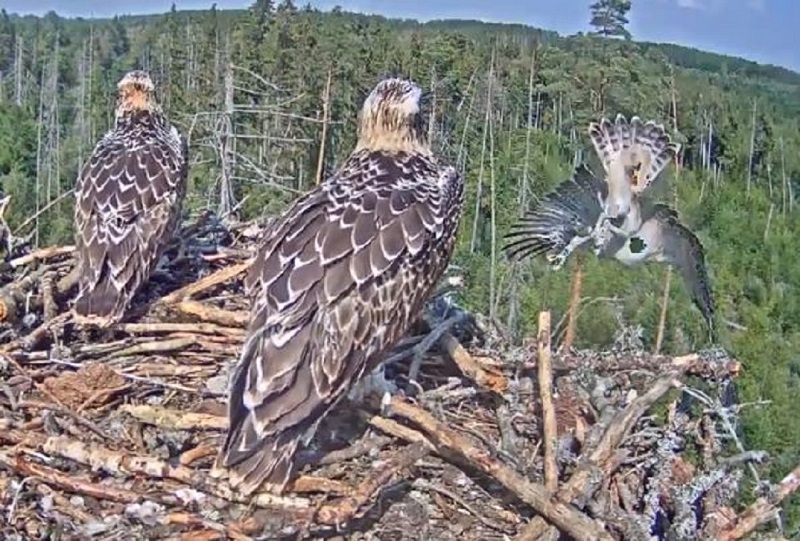 ,,, at  once "making tricks" too but fortunately everything has worked well so far
Osprey         Kalakotkas         Pandion haliaetus 
The difference in age between the young ospreys in Osprey Camera 2 is three days. Ospreys start flight exercises after the fiftieth day of life and today the weather was really such that it would have been a pity not to use it.
The practising bird did not manage the first landing quite successfully but it had already been flying for a couple of hours then .
Video recorded by  Bea, LK forum
For the younger ones it was a great event and landing in the tree in camera view  succeeded.
The second landing into the nest, a little before half past five, went well in all respects.