Autorid
Webcam image by Lussi, LK forum
Translation Liis
Image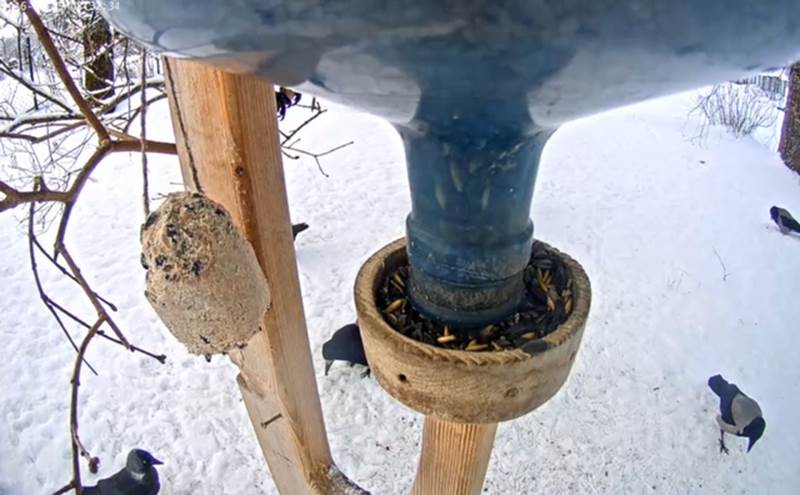 Body
Already at half past eight jackdaw, crow and pigeon groups have occupied the feeding place.
The winter this year followed its own course but our winged friends were still fed with  
BALSNACK '
s different bird foods. Arne Ader took good care of the birds outside the  Loodusemees home office window and will do so until small birds can manage by themselves in nature. We ask you too please not to end feeding the birds earlier.
The camera image was quite good, there was no lack of different bird species: that can be seen from the records on the LK 
forum
  – our thanks to the dedicated bird friends in the forum: 
LINK
The transmission was by an
Elisa MiNT
 4G connection  and  
EENet
split the stream  for viewers as needed.
Our thanks to all bird friends!
Partners in the enterprise:
| | |
| --- | --- |
| | |
| |   |