Autorid
Image from badger webcam captured by  Fleur, LK forum
Translation Liis
Image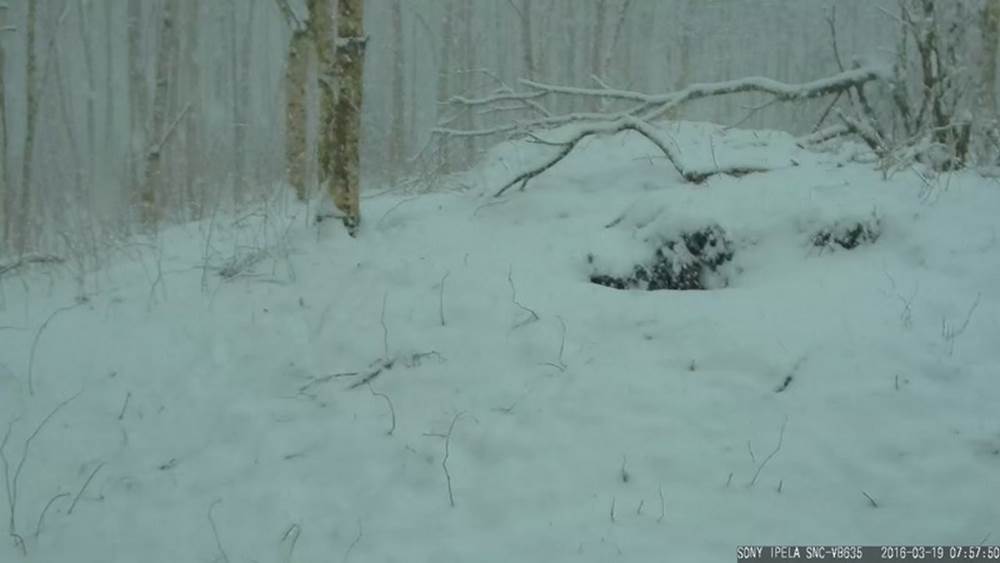 Body
Last night western Saaremaa in Estonia turned wintery with the degrees of cold.
The vernal equinox has arrived and, as often before at this time, weather arranges little pranks, sometimes looking like winter, sometimes spring. But we can enjoy the longer daylight time more by each day and it brings a smile to all around us.
In western Saaremaa winter turned the spring-like view  into snow white – the last time that snow covered the islands was in January. Snowflakes (Leucojum) flowered and go on flowering. In Hiiumaa flowering Hepaticas have already been noted. Geese migrate, cranes call and it is audible even in the web cameras.
Long-term weather observations have shown that around March 26-28 air warmth rises above 0 C day and night, that is, we can expect the beginning of phenological early spring. We have had such weather almost continuously from the last quarter of January onwards but then there was still not enough power in the sun to bring us into early spring.
With hopes of spring!!