Body
Direct stream | News | Forum
For mobile devices: iPhone, iPad; Android, VLC
For older computers: flash player
In poor summer weather when the birds in the home yard keep in shelter from the rain the doings of birds can be watched by webcam. The nest life of a great tit pair in a tree trunk with a webcam in Läänemaa can for instance be followed.
On June 11th there were 3 eggs in this nest and on June 13th 5 eggs. Since a great tit lays one egg a day then the first egg was probably laid on June 9th. How many eggs that will be laid in the clutch will be clear in the next few days.
By this time usually the chicks from the first clutch of all the great tits that started laying eggs earlier have left the nest, and presumably this is the second clutch of this tit pair. But because of the cold May this year the great tits started breeding later than usual and many early clutches perished – so in this nest trunk with camera we probably see rather the development of the replacement for an unsuccessful first clutch.
The direct webcam view from the great tit nest is provided by the Estonian Ornithological Society in co-operation with Looduskalender, transmission is operated by EENet and Tele2, the forum is organised by Looduskalender. News from the nest in the trunk are published in Linnuvaatleja.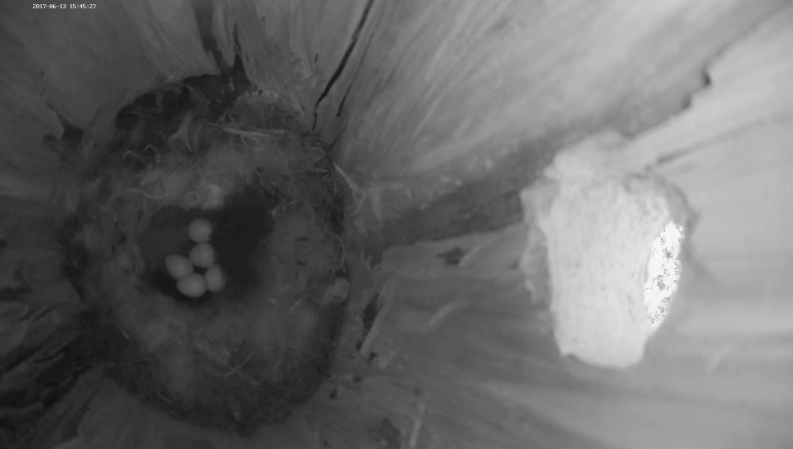 Nest view captured by  Biker LK forum
Supporters: