Autorid
Screencaps  Laranjeiras, LK forum
Translation Liis
Estonian text posted 14.01.2018   
Image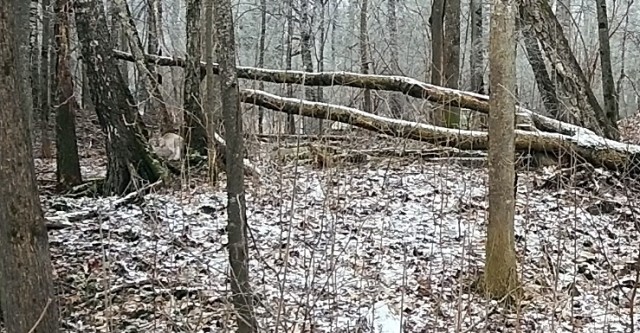 Body
Female lynx Gella spent the time from early morning on the dry and higher sitting area and left  from there together with male Lars a little after half past onee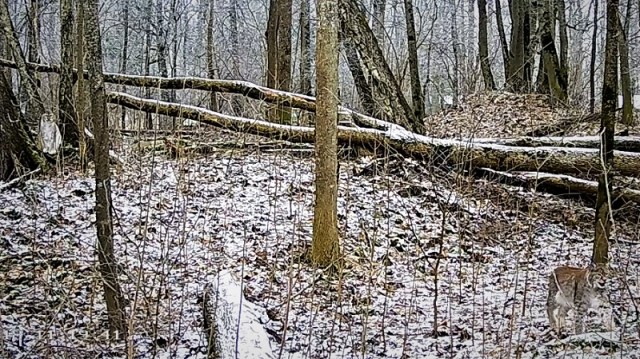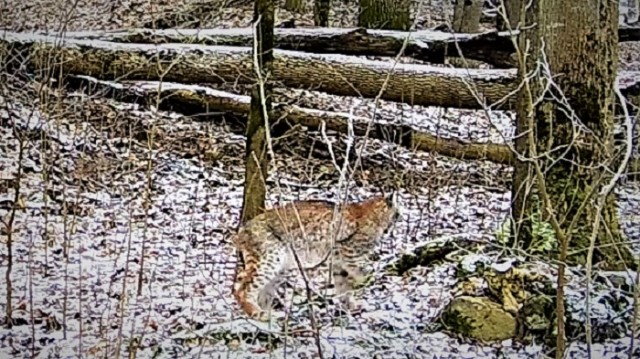 So male Lars with his slightly darker fur coat look in daylight
Lynx      Harilik ilves  or  ilves       Lynx lynx
The female lynx has her heat period. In the afternoon the hoarse, low-pitched invitation calls of both lynxes were audible. Among wild animals in the forest the female starts signalling her presence, so why should things be different in the animal park..
Marking one's area of action with urine was more frequent today; the female crouches quite low to urinate, the male tries to spray a trunk or tree stumps standing up, not by lifting his leg.
The female has not given birth yet in the animal park – interesting times.
Video recorded by  Fleur, LK forum
Gella in the foreground; her actions are carefully observed  by Lars from a distance and when the female begins to move he at once follows